If I have to judge the year in terms of the economic, material, and human losses, I would have to say the past 365 years have been catastrophic.  I would even dare to say this has been one of the worst years of my life.
However, the coin always has two sides.  Yes, there have been tears, crises, and drama (and semi-abused husbands) but for every bad experience I have had to live, there have been ten blessings that I have received.
I have always believed that in life, good things are more abundant. If not, there would be no point in living.  We have the power to decide how we process the situations we have to face.
This year, what I have stated above has been reaffirmed.  I may not have been at my highest point but without a doubt, a lot of joy has appeared in my way.
Plus, I haven't stayed put.  I continued my search for beautiful things and new adventures.  Because the truth is that even when the bad things are clogging your mind, the clock continues to move forward.  So, it is better to master the art of enjoying life no matter if you are going thru good or bad situations.
As you may know, I like to reflect on the year by summarizing my 'firsts.' I am referring to the new experiences or the new things I have tried during the year.  Because to me, experimenting with new things is a way to advance, gain knowledge, and grow as a person.
Ok, you are not going to see me trekking the Himalayas or posing in front of the Iguazu Falls.  Most of my new experiences are local and in some way, I like that fact because it goes together with the motto of this blog: "You don't have to travel far or spend a lot of money to have a great adventure."
In retrospect, I can say the year brought many opportunities and I was willing to seize as many as possible.  I hope you can look back at your year and focus on the good things you received.
Bye, bye 2013! I am looking forward to 2014!
New Adventures
Celebrated 10 years of living in California (that one is hard to believe)
And, drums please, celebrated my fifth year wedding anniversary (five good years!)
Visited the lowest point in North America (Badwater in Death Valley National Park)
Learned about gratefulness from a bunch of kids
Attended the famous Sawdust Art Festival in Laguna Beach
Had my trip to Palm Springs super ruined by strong winds
And had my trip to Temecula kind of ruined because of rain
Visited La Bufadora for the first time under sunny conditions
And did my first crossing to Mexico by myself (well, with my husband).  Finally, saw the zonkeys (zebra + donkey, do you get it?)
Got a little bit obsessed with discovering new places in the Palos Verdes Peninsula (Malaga Cove, Pelican Cove, Abalone Cove, Bluff Cove, Terranea Cove, Del Cerro Park)
Ohh, and got obsessed with piers, wild beaches, and volcanic crater too (that is normal, right?)
Had the most delicious apple pie in Julian
Took a look at the rarest pine in North America
Saw the Elephant Parade debuting in the United States.
Took the ferry to Balboa Island
Found the most beautiful beaches in Los Angeles County (El Matador, Point Dume, Bluff Cove)
Worked for free because one of my clients gave me a thousand excuses not to pay me (believe me, that was an excuse on its own league)
Discovered a new allergy (If I only knew what caused it)
Attended my very first food festival (and it will not be the last)
Enjoyed the gastronomic side of Koreatown, Little Osaka, Little Ethiopia, and Cambodia Town
Discovered the colors and flavors of the Grand Central Market
Fell more in love with Los Angeles
Became an aunt
Met a bunch of crazy, funny, wonderful people
 New Places and Cities
Oceanside
Encinitas
San Clemente
Seal Beach
Crystal Cove State Park (what a place!)
Port Hueneme
Ventura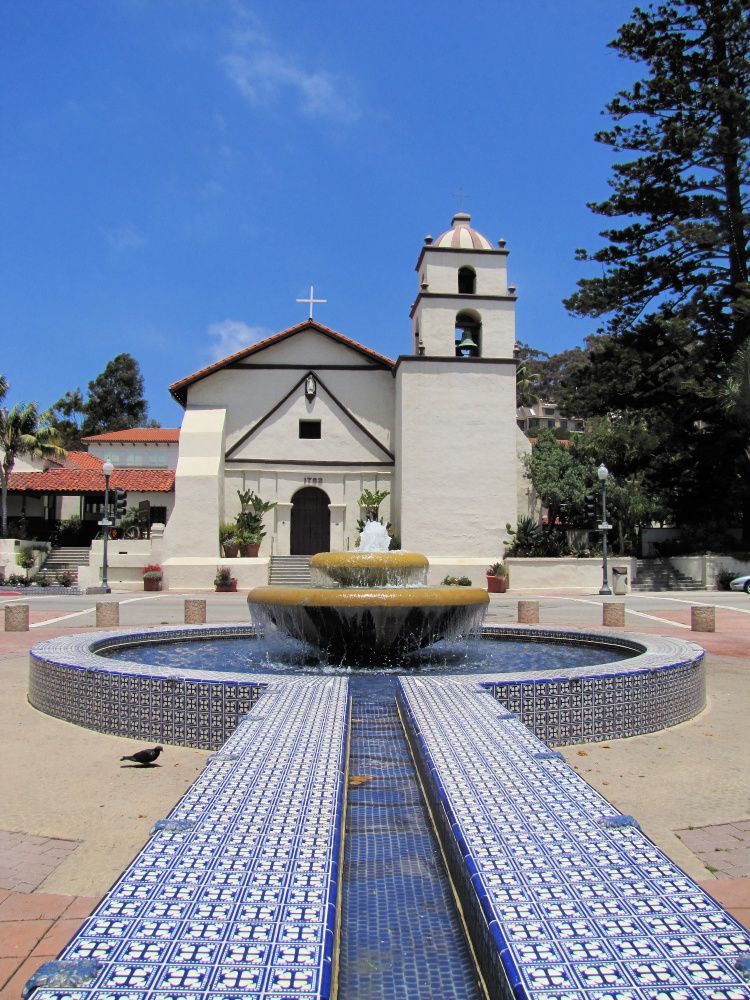 Rediscovered Places
From the bottom of my heart, I wish you a wonderful and joyous new year.  And remember, never stop loving, laughing, and exploring.
What were some of the year's "firsts" (close or far, big or small)?