Listen up, outdoor lovers! Hiking in Temecula will expose you to tons of different environments.  Here are the best hiking trails in the area.
From the Santa Margarita County Preserve to the Cleveland National Forest, Temecula is surrounded by beautiful natural landscapes including scenic views, beautiful lakes, stunning waterfalls, amazing hillsides, and brightly colored (seasonal) wildflowers. 
Temecula hiking trails offer a relaxing escape from city life.  There is a trail for every skill level. I have compiled for you a list of the best Temecula hikes.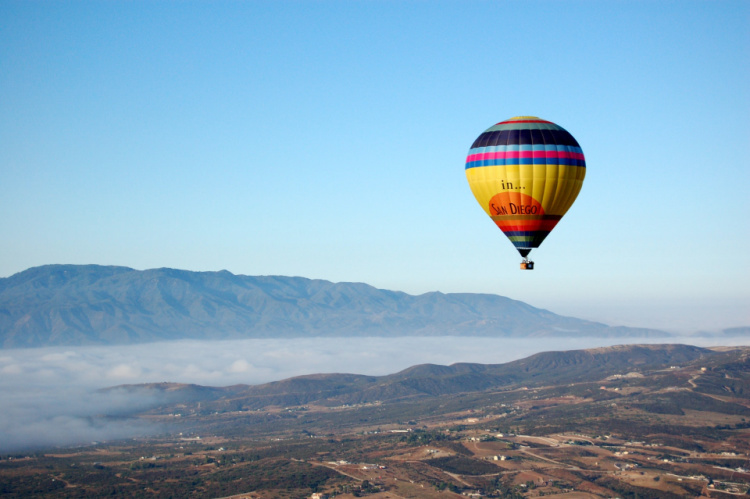 About Hiking in Temecula
Temecula is a city located in Riverside County.  It is well-known because of its wines, Old Town, festivals, golf course, and lavish accommodations.  The city is located about 60 miles from San Diego and 85 miles from Los Angeles.
Even though people may not see the city as an outdoor destination, there is a lot to do when it comes to hiking, biking, fishing, and camping.
This article focuses on hiking near Temecula.  Not all recommendations will fall within city limits.  That is ok since I see this article as a tool to aid with planning a getaway in the greater Temecula area.
Let me also say that I love to walk/hike but I am not an experienced hiker.  
However, I believe Temecula has something for everybody when it comes to walking and hiking.  There are hikes for all skills levels here.
So, whatever your condition, I want to encourage you to go out and tackle one of these hikes. Bring the family or a group of friends.  Remember to take it easy.  There is no reason to rush.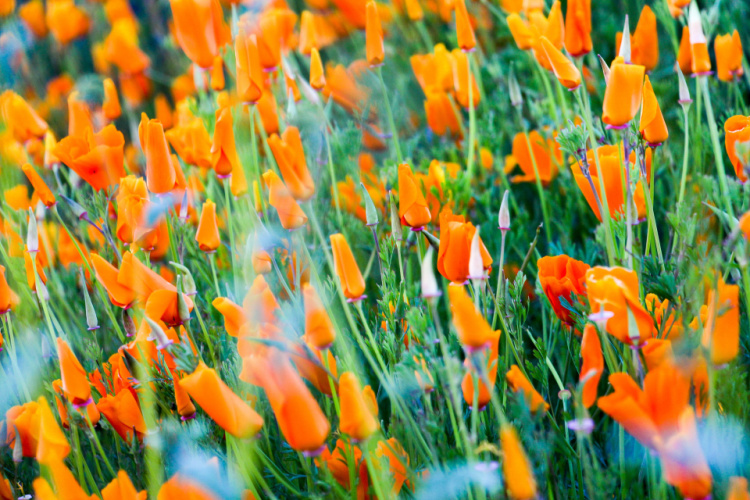 Hiking in Temecula: When to Hike
Temecula's summer temperatures can reach 90 degrees Fahrenheit. The surrounding areas can hit or surpass 100 degrees Fahrenheit.
Based on those numbers, I would advise hiking Temecula during spring, fall, and winter.  If you want to hike during summer, hit the trails before or after the daily maximums (early morning or late afternoon).
I recommend NOT hiking when temperatures are over 100 degrees Fahrenheit.  Of course, the exception is shaded trails.  But, to be honest, there are not a lot of those in the Temecula area.
Another thing.  I would be recommending hikes in the Cleveland National Forest.  Forest does not equal cool temperatures.  Always check weather conditions before leading to a trailhead.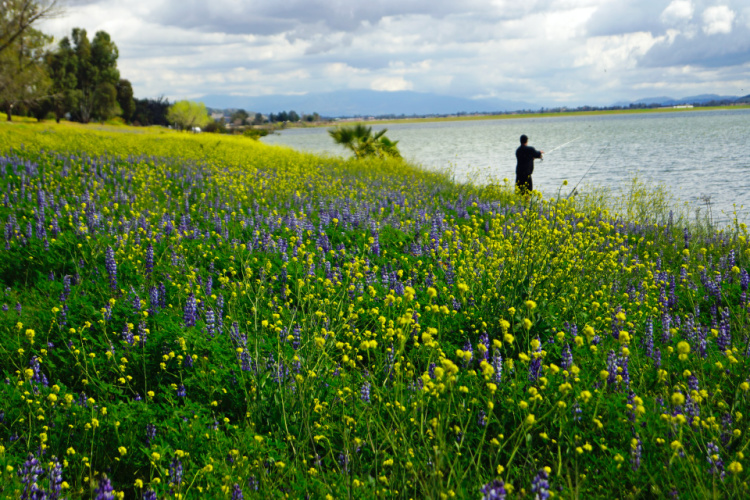 Hiking Gear
If you are hitting the Temecula trails, I recommend taking into consideration the following gear.
Hiking Shoes – Wearing the right shoes is essential when hiking.  I recommend investing in a good pair.  Merrell shoes have always been good for my crooked feet.  Not long ago, I was using tennis shoes to hit the trails.  That was until I hurt my left foot.  Since then, hiking shoes have done wonders for me. >Check out my hiking shoes
My husband is more of a fan of the Salomon brand when it comes to hiking.  >Check out Salomon hiking shoes
Hiking Socks – Wool hiking socks provide support, cushion, and prevent blisters. EnerWear sells an excellent 4-pair set for a good price.  >Check them out here
Insoles – Insoles are another way to protect your feet when hiking.  They do a great job absorbing shock.  Walk Hero's insoles have some of the best ratings in the market.   >Get them here
Crossbody Bag – I take the minimum with me when I go on trails.  I keep everything organized in a small Herschel crossbody bag.  >Buy this great crossbody bag here
Day Pack – My husband prefers to take a small backpack to carry drinks and essentials.  >Buy a lightweight, water resistant day pack here
Hiking Poles – Hiking poles are lifesavers on trails with an incline (more if you have wobbly knees). TrailBuddy's trekking poles are such a great help. >Check these hiking poles
Sun Block – Do not leave the house (or the car) without applying sunblock.  I repeat, always wear sunblock when outdoors. >Buy sun block here
Lip Balm with Sunscreen – Protect your lips by applying a balm with sunscreen. >Get one of the best lip balms here
Wide Brim Hat – A wide brim hat is a great way to protect your scalp, face, and neck.  The ones manufactured by FURTALK come with an anti-UV function.  >Buy this amazing hat here
Sunglasses – These are another must when it comes to protecting from the sun.  A polarized, sporty pair works better for hiking. >Take a look at this wonderful pair
Water Bottle – Do not forget to bring water! Keep yours cold by taking a beautiful Hydro Flask water bottle.  >Check out the insane options her
Snacks – It is a good idea to carry snacks such as granola bars, protein bars, trail mix, nut, and jerky
Camera – I have never gotten used to taking pictures exclusively with my phone.  I prefer to use the Sony Alpha a6000.  It is compact and takes gorgeous pictures. >Buy Sony Camera here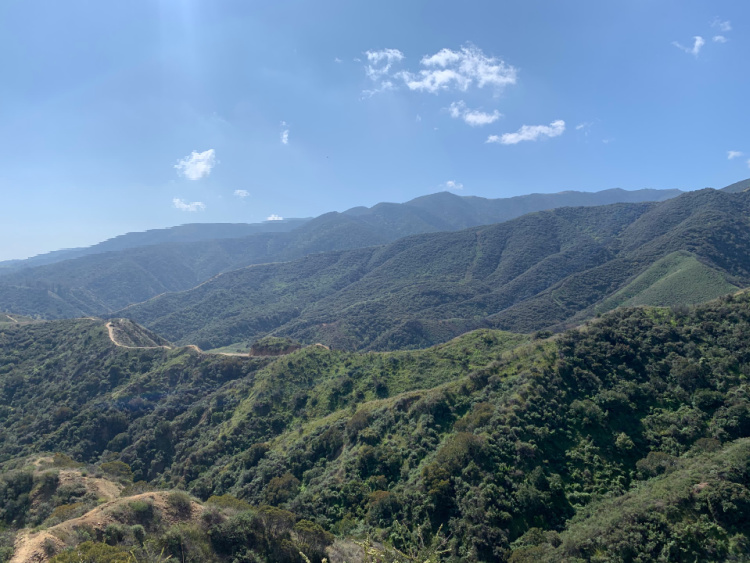 Hiking in Temecula: Best Trail and Hiking Areas
Let's get to the fun part of the article.  Below, I have details about what I consider the best hiking trails in Temecula. 
Details include location, distance from Downtown Temecula (for reference), and special notes.  
I am not necessarily focusing only on easy hikes in Temecula.  The trails here are an easy to moderate mix.
Oh, and there are so many places to hike in Temecula! It was difficult to determine which ones to include in the article. I aimed for variety.  If I do not cover your favorite hike, let me know in the comments section below.
Vail Lake
Distance from Temecula: 13 miles
Vail Lake is a reservoir covering a 1,737 square mile area.
The recreation space surrounding the reservoir has 385-acres of open space with lots of amenities. You will find about 467 campsites, three beautiful swimming pools, basketball courts, an 18-hole mini-golf course, horseshoe pits, pickleball courts, and over 200 acres dedicated to hiking, mountain biking, and horseback riding (facilities are managed by KOA).
The Vail Lake Loop is a moderate 7.2 miles long trail with excellent views of the lake and the surrounding mountain. This is a great trail for hikers, runners, bikers, and walkers with dogs (dogs must be kept on a leash). 
Keep in mind you can walk only part of this loop.
Santa Rosa Plateau
Distance from Temecula: 14 miles
The Santa Rosa Plateau Scenic Loop is a 7-mile-long trail that meanders through woodlands, green hills, streams, and ponds.  Hikers are able to spot birds, wildflowers (seasonal), and great vistas.
This trail snakes through the Santa Rosa Plateau Ecological Reserve, a 9000-acre space protecting riparian wetlands, coastal sage shrubs, oak woodland, chaparral, endangered plants, and animals. The reserve is home to over 200 bird species, making it an ideal destination for bird lovers. 
Other trails in the reserve include the Vernal Pool Trail (easy, 3.6 miles), Adobe Loop Trail (easy, 4.6 miles), and Granite Loop Trail (easy, 1 mile).
You can enjoy a refreshing hike for a small admission fee of $4. Stop by the visitors center to plan your hike/day and to understand current conditions.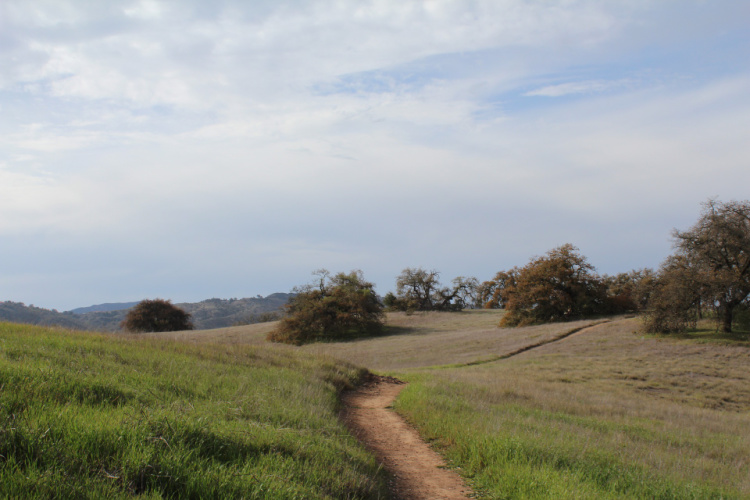 Lake Skinner
Distance from Temecula: 13 miles
Lake Skinner, also known as Skinner Reservoir, is a popular recreational area that caters to those interested in hiking, biking, fishing, sailing, and horseback riding. 
This beautiful lake sits at the foot of Bachelor Mountain in the Auld Valley. This is a great place for a picnic, family weekend trip, and/or camping with friends.  The site has about 200 full hookup sites, 18 sites with water and electricity, and 40 sites with water only.
The Lake Skinner Loop is a 3.7 miles easy trail that offers views of the lake and surrounding area.  The best thing is that it can be completed by people of all ages.
Dogs are allowed in the recreation area but must be kept on a leash. Day-use admission is $6 and it is good for most amenities (showers, restrooms, splash pad, horseshoe pits, tables, BBQs, etc).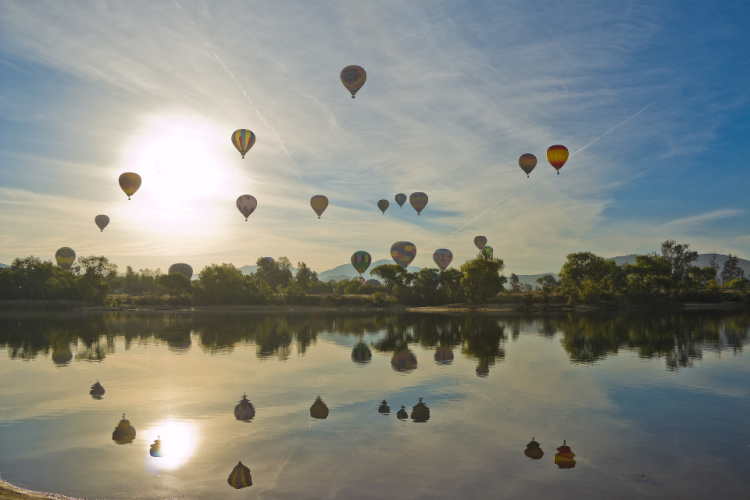 Santa Margarita River Trail Preserve
Distance from Temecula: 16 miles
The Santa Margarita River Trail Preserve was acquired by The Wildlands Conservancy, California's largest nonprofit nature preserve system, in 2018. If you have not been to one of their preserves, let me tell you they do a fantastic job maintaining trails, adding signs, and offering flora/fauna/history information to the public.
This Scenic Trail (4.9 miles) inside the preserve twists along the Santa Margarita River. The trail is described as moderate and may be a bit challenging for beginner hikers. Do not let that dissuade you.  Give it a try!  Visitors rave about the area.
Access to all Wildlands Conservancy's preserves is free. There is a large parking lot at the trailhead, but it tends to fill up quickly.  If this happens, wait for a car to come out since street parking is not allowed. Dogs are welcomed on the preserve.
Let me mention there is a Santa Margarita County Preserve (administered by the county of San Diego) located nearby.  Do not confuse the preserves.  This preserve's access can be found at 37385 De Luz Road.  There are two additional multi-use trails located here.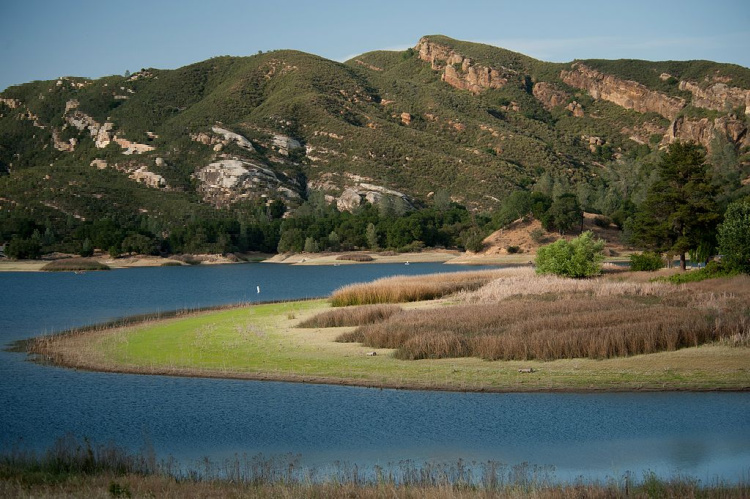 Photo by California Department of Water Resources
Tenaja Falls
Distance from Temecula: 26 miles
If you're looking for a great place to experience a veil of water cascading down a bed of rocks, the Tenaja Falls is the place you should visit.  Keep in mind spring is the prime season to visit. Nature lovers will find this place mesmerizing. 
The trail leading to the falls is about 1-mile long (2 miles roundtrip). After reaching the falls, the trail continues through the San Mateo Canyon Wilderness.  The part of the trail that takes you to the falls is considered easy but keep in mind the road leading to the trailhead is not maintained.  It is going to be a rough 5-mile trip (one way).
Another recommended trail in the area is the San Mateo Canyon Trail, a 2-mile trail, along a creek, to a place called Fisherman's Camp.  After that, the trail continues for an additional 9 miles.
Important: An Adventure Pass is needed to park in the Tenaja Falls trailhead.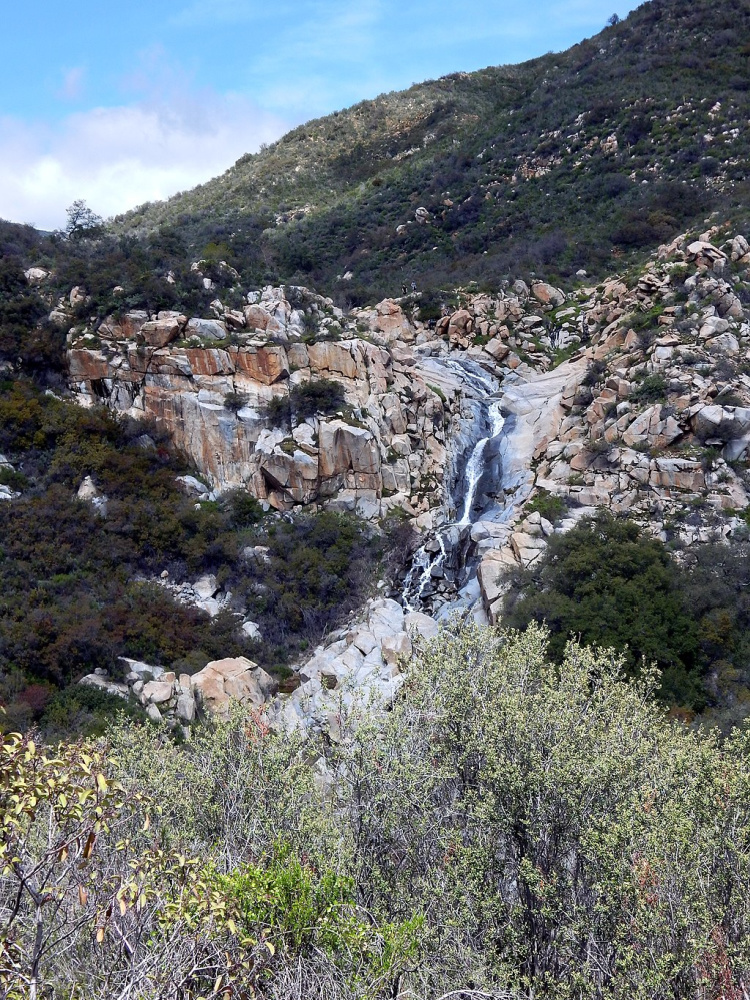 Photo by Seauton
Walker Canyon in Lake Elsinore
Distance from Temecula: 23 miles
The Walker Canyon Trail is 9 miles long (out and back). This trail is described as moderate.  Be prepared for steep inclines which will test the resistance of your legs.  You can hike as much as you want.  There are many spots where you can get out of the trail (without damaging the terrain) to reach some amazing viewpoints.
My recommendation will be to visit during winter or spring in order to see the hills covered in green grass.
When the area gets enough rain, a poppy (California's state flower) super bloom occurs.  I have visited when the flowers are in bloom and the place gets surreal.
The trail is not shaded. Come prepared with enough water, sunglasses, a hat, sunscreen, and lip balm.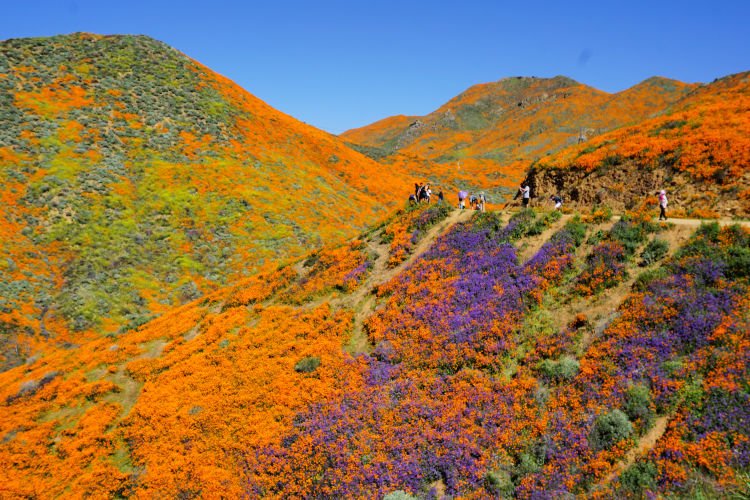 Dripping Springs
Distance from Temecula: 12 miles
Here is a Temecula hike for experienced hikers.
The Dripping Springs Trail is located in the Agua Tibia Wilderness. The trail is 12 miles long with about 3000-foot elevation gain. So, yes, the difficulty level is between moderate to difficult.
With that elevation gain, expect expansive views of the Temecula Valley.  You can also see Santiago Peak, MountBaldy, and San Jacinto Peak. 
The trail takes hikers to the Dripping Springs Campground.  Therefore, the hike has been designed to be completed in more than a day.
This is certainly a challenging hike but the reward is the spectacular mountain vistas and scenic ridgeline. The trail is not shaded. Come prepared with lots of water and the proper gear. Spring and fall are the best seasons to enjoy this trail.
Important: An Adventure Pass is needed to park in the trailhead.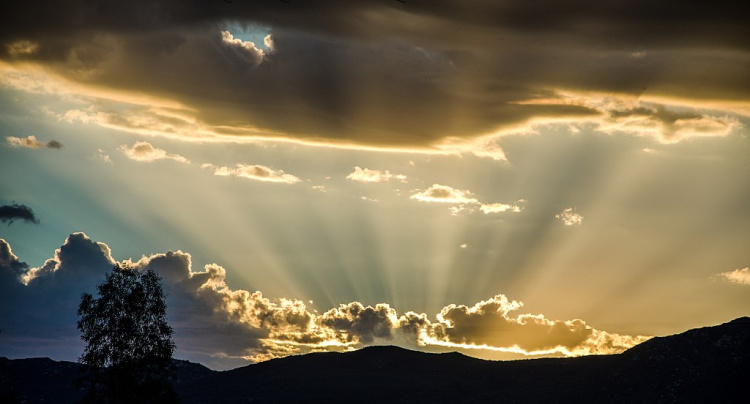 Photo by Paul Polena
Skyline Drive Trail
Distance from Temecula: 40 miles
After seeing this trail recommended in a Facebook group, I had to check it out.
The Skyline Drive Trail, in Corona, is an 11-mile hike that features panoramic mountain views and a cave. On clear days, the Pacific Ocean and Catalina Island are visible.
As the trail name implies, the trailhead is located at Skyline Drive.  After turning to this drive from Foothill Parkway, keep going until you see the cars parked on the street. The trail starts off easy but starts to get much more challenging once you pass the residential area. The hike is rated moderate but it is a long climb (no switchbacks to help you here).
The trail is not shaded and can get pretty hot during summer.  Spring and fall are the best seasons to visit.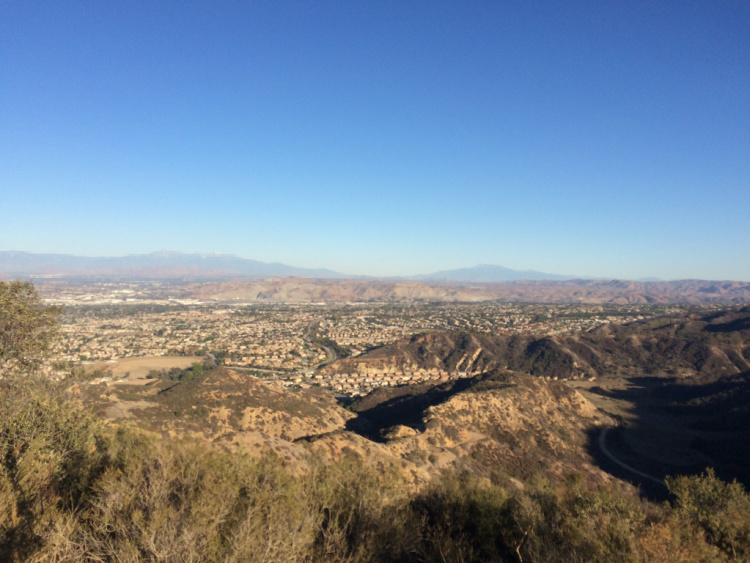 Photo by Sergei Gussev
San Juan Loop Trail
Distance from Temecula: 28 miles
Meandering through the Cleveland National Forest, and near Lake Elsinore, is the San Juan Loop, a 2-miles long (roundtrip) trail flanked by lush vegetation and seasonal wildflowers. You will be able to observe deep canyons, a running creek, a small waterfall, and vast mountain views. 
The trail is fairly easy and family-friendly.  It is mostly shaded and dogs are allowed. There is even an interactive game kids can play to learn about the flora, fauna, and culture of the area.
The trailhead is located on the Ortega Highway, across from the Ortega Oaks Candy Store.  
If you want to take things to the next level, instead of turning back after a mile, keep walking about 4 more miles to Chiquito Falls.  That will take you through a fantastic wilderness area full of trees, grasses, and moss.  The total mileage for this hike is about 10 miles.
Important: An Adventure Pass is needed to park in the trailhead. You can buy a pass at the Ortega Oaks Candy Store.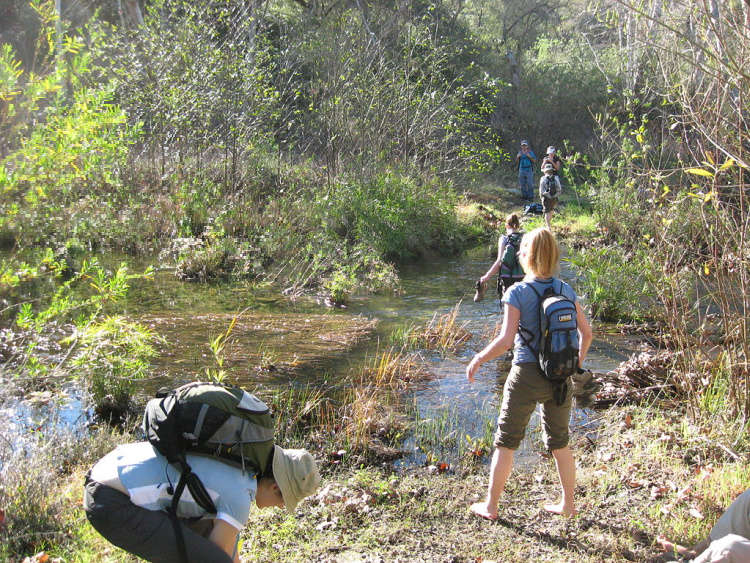 Photo by Justin Johnsen
Cross Hike in Menifee
Distance from Temecula: 16 miles
Looking for a family-friendly hike in Temecula?  The Cross Hike near Menifee may be the trail you are looking for.
This easy to moderate trail can be accessed from Aldergate Dog Park.  It has a  length of 1.2 miles (2.4 miles out and back). The trail does have a steep incline and rocky terrain, but since it's short, any hiker can give it a try.
This trail is shared by hikers/ bikers and it is great for bird watching, nature walks, sunset observation, and workouts. The views from the top are amazing!  The cross at the highest point is ideal for photos.
The hiking can be extended by completing the Menifee and Marine Flag Loop (about 3 miles roundtrip).  Another family-friendly suggestion is to walk around nearby Heritage Lake.
The Cross hike trail has no shade, so you will need to come prepared with some water, sunglasses, and sunscreen. You can bring your furry friends but make sure you keep them on a leash at all times. 
Canyon Hills Flag Pole Loop
Distance from Temecula: 22 miles
This is yet another Temecula Trail I discovered through a Facebook group.  It looks like this hike is not that well known even though it leads to amazing views.
The Canyon Hills Flag Pole Loop is a 3-mile moderate trail.  It is also known as the Dragon Peak Trail.  The cool thing about this trail is that it affords views of Canyon Hills (a master-planned community) and Canyon Lake.  The many coves located in the lake look incredible from above.
The trailhead can be accessed from the Canyon Hills Community Park. Before or after the hike, make sure to enjoy all that the park has to offer (splash pad, baseball fields, soccer fields, basketball court, playgrounds, picnic areas, and dog play areas).
You can find additional recreational facilities in Lake Elsinore.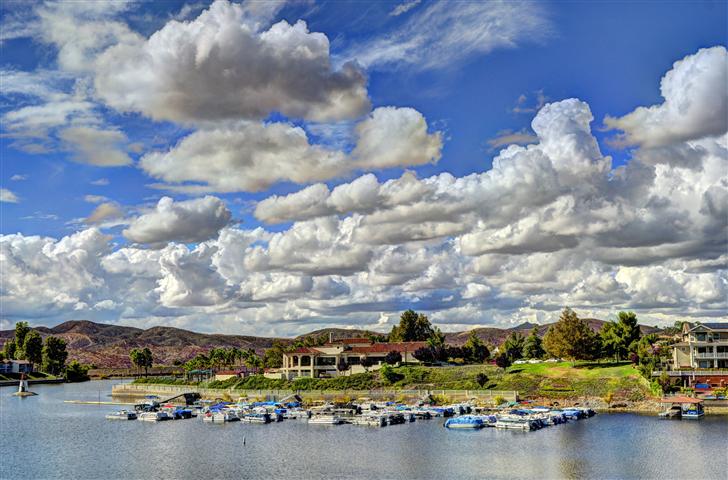 Photo by Dennis Bickers
Monserate Mountain
Distance from Temecula: 13 miles
The Monserate Mountain Trail is about 3 miles out and back. It is a rocky and steep trail so, hiking poles can be of great help. 
The mountain is part of a preserve managed by the Fallbrook Land Conservancy. Little by little, the Conservancy has acquired land to ensure access to the Monserate Mountain preserves.  Other preserves in the Fallbrook area include Los Jilgueros Preserve, Dinwiddie Preserve, and Engel Family Preserve.
Dogs are allowed on a leash.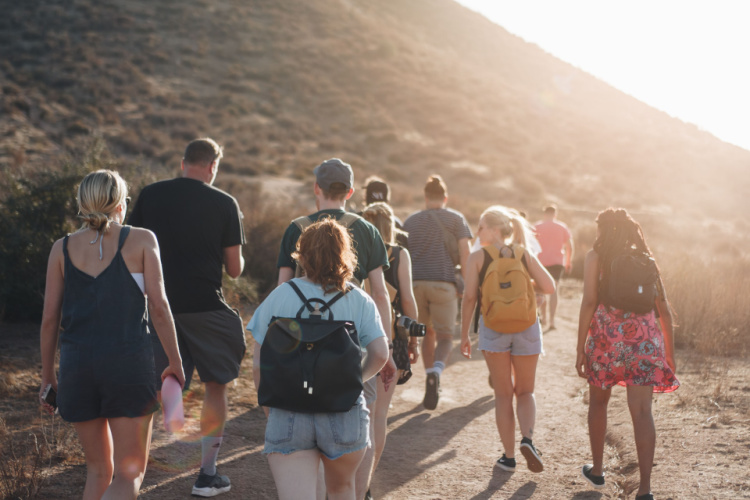 After reading this article, I hope you are excited about hiking in Temecula.
More of Southern California
Los Angeles Ultimate Bucket List
Ultimate San Diego Bucket List
150+ Places to Go in Orange County
200+ Places to Visit in Santa Barbara
What are your favorite Temecula hikes?
Pin "Hiking in Temecula" for later!