Today, Paroma, a San Francisco resident, shows us all the exciting things to do in the Mission District.
San Francisco's 49 square miles packs in dozens of tiny neighborhoods (or, "hoods" as we residents like to call 'em) but the one that is the largest, most colorful, and buzzing with life is the indomitable Mission District.
Given how there are bazillion fantastic things to do in the Mission District, spending any less than half a day exploring this vibrant neighborhood of the city is plain criminal!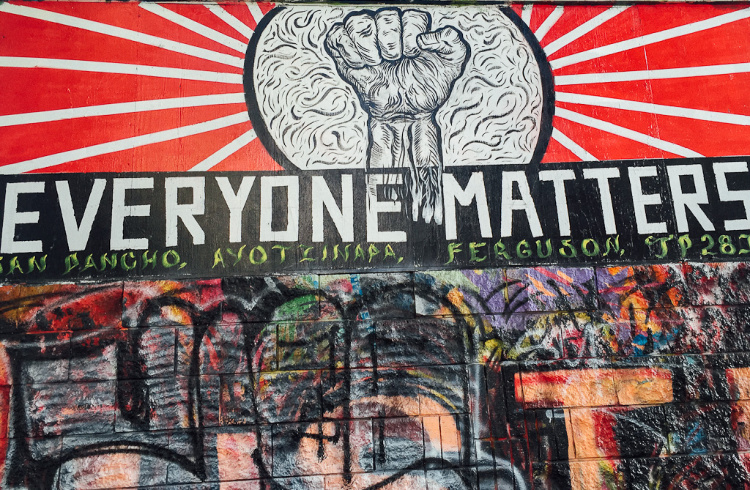 Things to Do in the Mission District
For those of you first timers visiting my city, this post is all about getting a taste of the various things to do in the Mission to whet your appetite for more. So without further ado, here are 10 amazing ways to enjoy the Mission neighborhood in San Francisco.
Chill out at Mission Dolores Park
This wide patch of green is virtually an oasis for the urban jungle that is Mission with people, dogs, cats, and all other forms of life clamoring for their spot under the sun on a rare, warm afternoon in the city. The park offers fantastic views of the colorful domes of the towering Mission Dolores Basilica.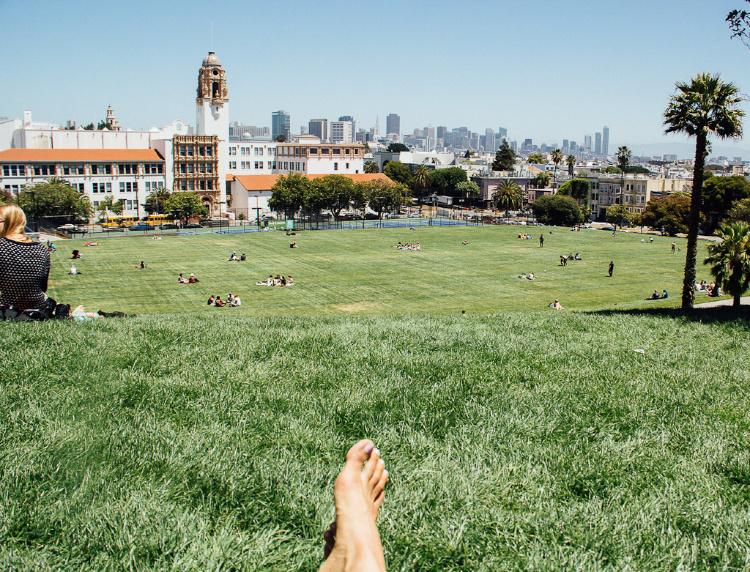 Get Some Ice Cream
Two of San Francisco's best ice-cream brands (with their own cult following) call the Mission their home. First, is Bi-Rite Ice Cream which is right next to the Mission Dolores Park and boasts of super long lines on warm days. 
The second, and my favorite, is Humphry Slocombe Ice Cream on Harrison Street, wowing locals with their innovative flavors since 2008.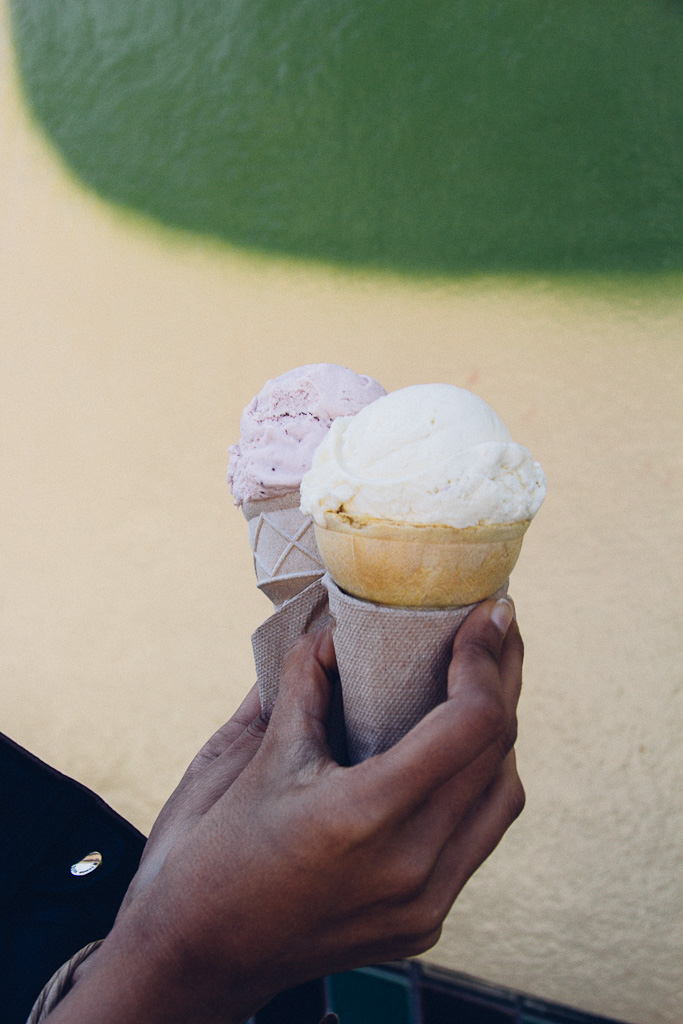 Check out the Coolest Bookstores
Head to the Mission to satiate your bibliophile cravings and stop by my favorite Dog Eared Books on Valencia street. This store will wow you with its bohemian and eclectic collection of books, not to mention a small section on Spanish books and magazines. 
My other favorite place to check out in the Mission is Comics & Art, a mecca for lovers of comics, graphic novels, anime, and manga.
Stuff your Face with a Burrito
This goes without saying, but I will do so anyway: The Mission is the gastronomical hotspot in the city and is the one place where you'll not be able to stop noshing! From cheap eats (if you are visiting San Francisco on a budget) to fancy Michelin star restaurants, the Mission has it all. 
The one thing that truly sets this neighborhood apart from others is the abundance of Mexican and other Latin American cuisines. They will delight your taste buds for real. Although the "Mission Burrito" at La Taqueria takes in all the accolades (with tourists lining up to taste this tortilla wrapped wonder once voted the best burrito in the USA), I highly recommend checking out El Farolito as well to get your Mexicali fix.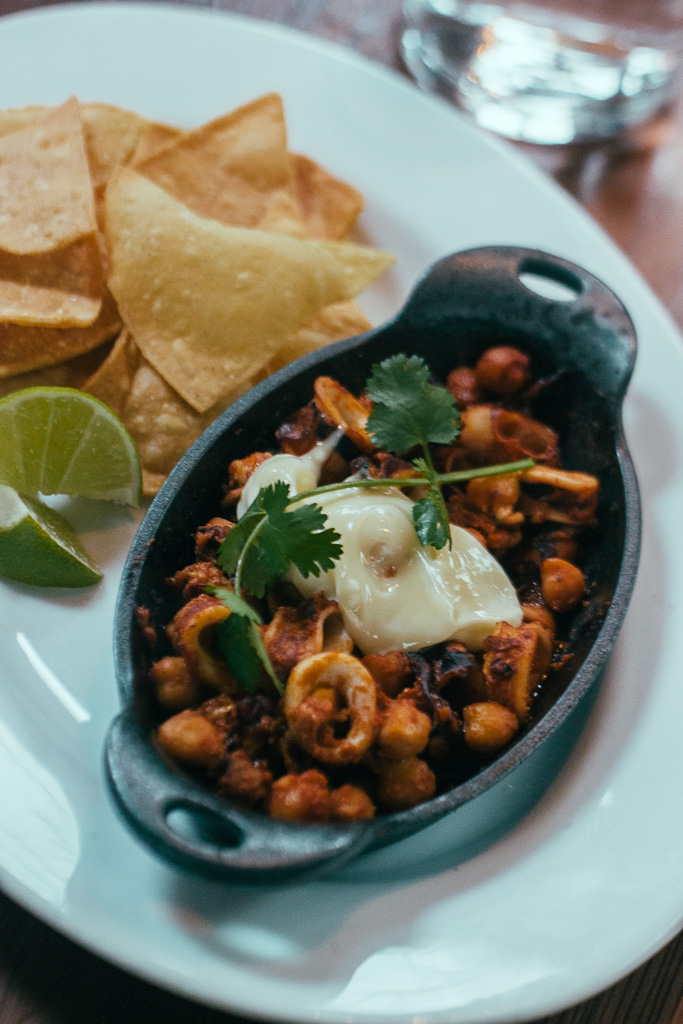 Check out the Murals
The Mission is abuzz with arts and culture but nothing captures its spirit more than street art, of which there is plenty in the neighborhood. Mission street art pays homage to its Latino roots and has strong undercurrents of messages centered on racial and social justice. 
You can check out the murals all along 24th Street and the world-famous ones adorning Clarion Alley, which is undoubtedly one of the top 20 things to do in San Francisco. 
I highly recommend going on a local mural tour for a true understanding and appreciation of what the murals represent and the local artists and organizations involved in creating them. 
Also, remember to stop by the famous (and, our homeboy) Carlos Santana mural (muralist: Mel Waters) on 19th and Mission street for your Instagram worthy moment in the city.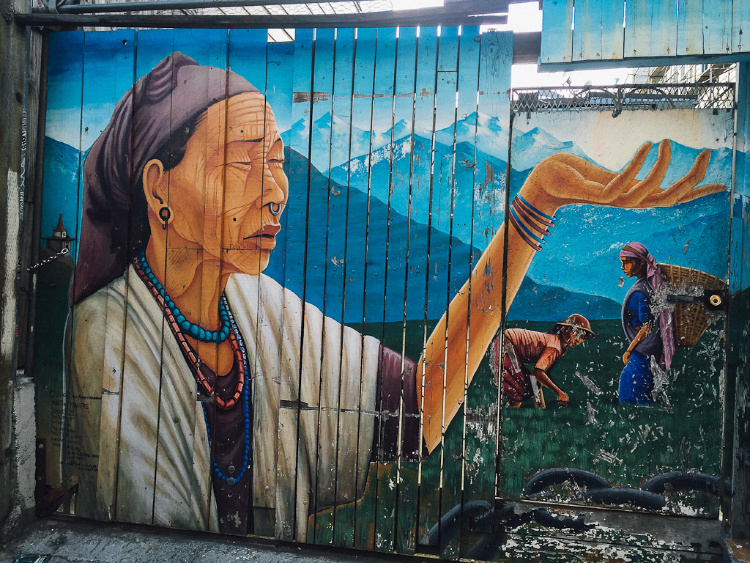 Go on a Food Tour
The Mission is nothing short of a culinary treasure trove in San Francisco and to really unearth its many hidden gems, you gotta sign up for a walking food tour. A local food expert will not only help you appreciate the depth and width of Mission's culinary diversity but also provide personalized recommendations on local favorites/well-guarded secrets that you will not come across in blogs or guidebooks. 
A food tour will help you sample the best of what this neighborhood has to offer via several tastings at many popular and some hole-in-the-wall restaurants. My favorite food tour and one that I cannot recommend enough (based on my experience) is Chris Milano's Foodie Adventures. There are few in the food business who are more knowledgeable about SF's food scene than Chris and you will thank your foodie stars that you joined his tour!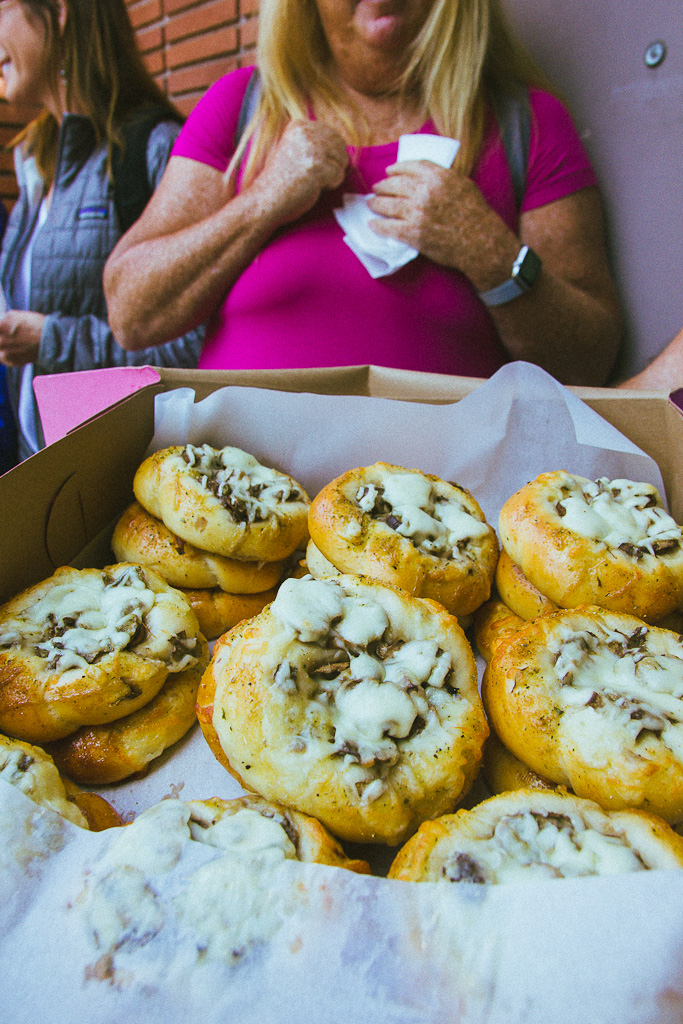 Explore the Art Galleries
Raise your culture quotient by dropping by several local art galleries in the Mission to check out what the local artists have been up to. My favorite place to check out local art pieces is the City Art Cooperative Gallery on Valencia Street owned and operated by 200 local artists.
Shop Until you Drop
Shopping is one of the top things to do in the Mission District, thanks to the many electric and local boutiques that line the gentrified Valencia street. These boutiques, as well as local mom and pop stores, represent the best of San Francisco's creativity with lots of handmade and curated beautiful gifts, home decor items, apparel, and souvenirs for you to take a slice of San Francisco home. 
My personal favorite is Nooworks, a vibrant woman-run business on 15th and Valencia, selling one of a kind colorful clothes made in the Bay Area. 
The other place to check out is the artisan marketplace inside Tartine Manufactory, which hosts several local studios, including the Sausalito based Heath Ceramics. These studios display the best of San Francisco and Bay Area made products, which make for excellent gifts for the home. The bottom line is when in San Francisco, remember to support small, local businesses!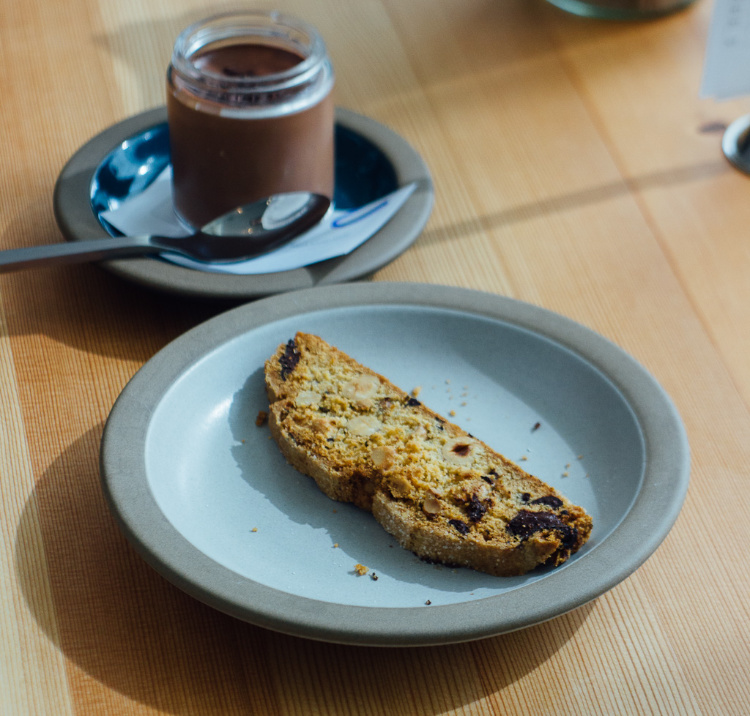 Eat your Heart Out
I am ending this post with my all-time favorite activity in the Mission, and this undoubtedly pigging out at one of its many cafes, bakeries, and restaurants-be it for breakfast, lunch, brunch or dinner. 
Sample the iconic baked goods at Tartine Bakery (or hop onto the sister Tartine Manufactory for brunch), devour the meaty. cheesy pupusas at Balompie Cafe, fill yourself up on the satisfying Caldo de Pollo at Gallardo's Mexican Restaurant, gorge on some South Indian Thali (platter) at Udupi Palace (100% vegetarian), sample the sweet treats at Craftsman and Wolves or simply get an afternoon pickup Matcha dessert at Stonemill Matcha or a decadent cup of Mission style drinking chocolate at our very own Dandelion chocolate store. From pizzas to pupusas, there is something for everyone and every palate to be found in the Mission.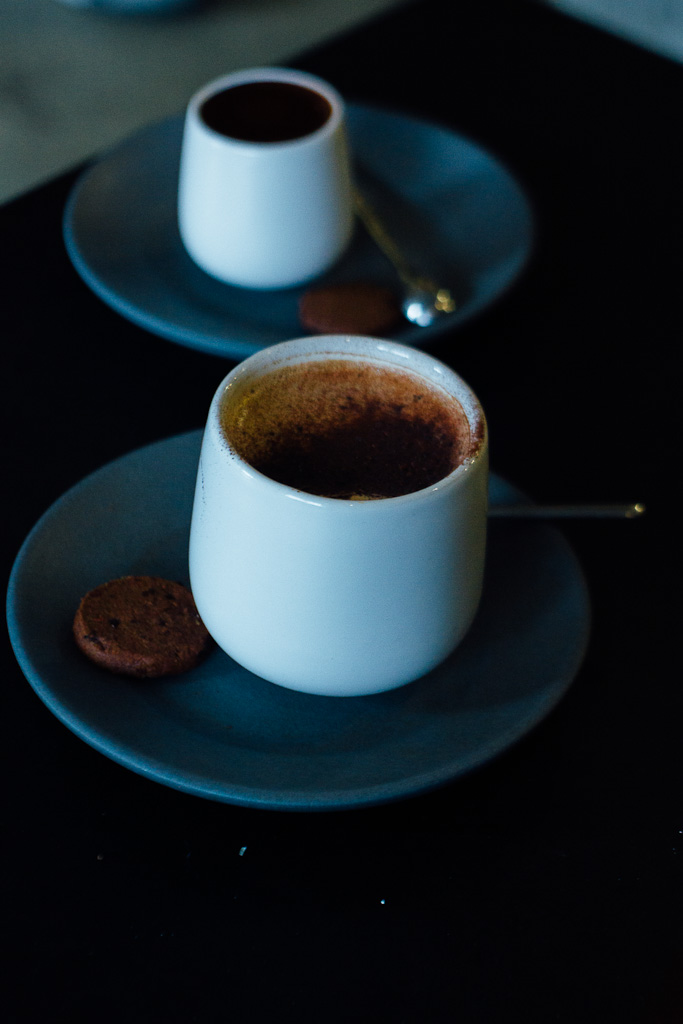 Catch a Street Fair/Festival
Thanks to being a strong Latino bastion, the Mission continues to celebrate its culture and heritage with gusto. The neighborhood hosts the colorful San Francisco Carnaval (a huge block party involving singing, dancing, and many street food vendors), Cinco de Mayo and Dia de Los Muertos to pay homage to its diverse Latin American and Caribbean roots. 
If you are in town during one of these occasions, you have to drop by the Mission to witness how the community comes together to celebrate and have fun.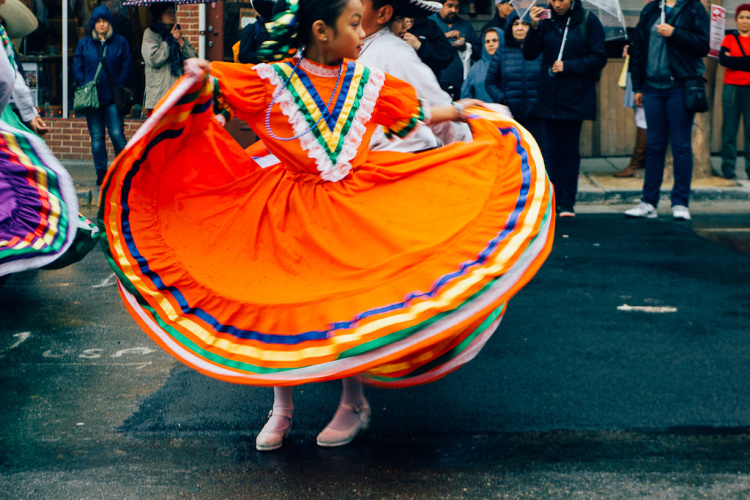 How to Get to San Francisco's Mission
San Francisco's BART (Bay Area Rapid Transit), aka our very own subway, is the easiest and fastest way to get to this vibrant neighborhood from SFO airport and downtown. The BART stations serving the Mission are 16th and 24th street Mission stops. MUNI bus #22 runs through the Mission as well. Finally, there is always a convenient rideshare (Lyft and Uber) to get you to your destination.
The Mission neighborhood is heavily congested with a lot of foot traffic. Thanks to its popularity, street parking can be difficult to find and most of the time is not free. The area around Tartine Manufactory (Florida/ Harrison streets) is relatively quieter with greater chances of finding a place to park. There are several parking garages in the Mission but this is San Francisco, so parking there will cost you $$$.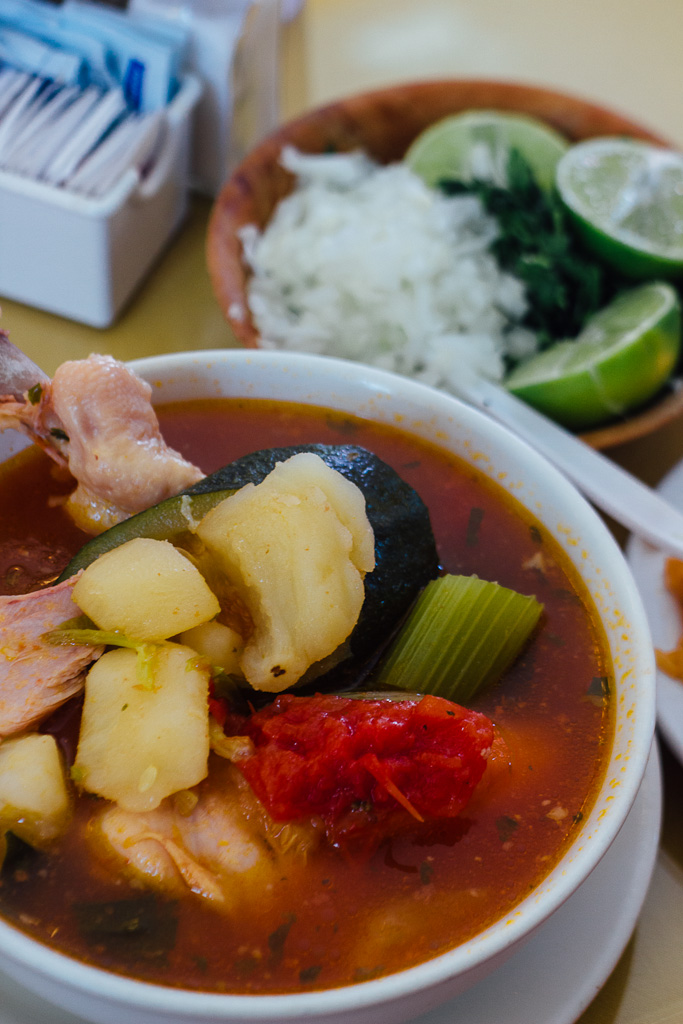 I hope you enjoyed reading this post on things to do in the Mission District. This neighborhood, undergoing gentrification rapidly, is also one that continues to hold onto the community feeling that used to define San Francisco. 
Despite its many changes over the years and innumerable struggles, this lively neighborhood is the beating heart of the city with unparalleled diversity in food, culture, and arts. The Mission welcomes everyone warmly and I hope you get to savor its very best during your visit.
___
Paroma Chakravarty is a scientist living it up in San Francisco, California for the past decade with her husband and an out of the world adorable fluffy canine named Babu, a 17-year-old Tibetan Spaniel mix. When not working fervently in the lab to pursue discoveries in biotech, she enjoys traveling, photography, and of course new cuisines. She is also a newbie plant mom, a recovering shopaholic, and a sucker for all things art and interior decor. Follow Paroma's adventure at her blog, Year of the Monkey, and social media channels (Facebook, Instagram, Pinterest).
All photos in this article are property of Paroma and used with permission.
More of California
Los Angeles to San Francisco Drive
5-Day Pacific Coast Highway Itinerary
Have you visited this 'hood?  What are your recommendations for things to do in the Mission District?
Pin "Things to Do in the Mission District" for later!