I am a huge fan of bucket lists (in one way or another). Believe me when I say I have a huge one with places to visit in California!
After living in the state for over 15 years, I still have plenty of places to discover.  And, that is good. As a matter of fact, I think that is why I love this place so much. I get butterflies on my stomach when I take a look at the options.
Today, I have enlisted the help of several awesome travel bloggers in order to share a glimpse of my California bucket list with you.
The result is an article full of idyllic places to visit in the state so you can start planning or exploring in the next few days.
Let's take a look at where we should go next!
Note: On purpose, I have left off the list big cities and popular spots.  I want the reader to venture off the places everybody seems to visit.  But, do not worry. I have plenty of links to articles about the top places (Los Angeles, San Francisco, San Diego) after each major section.
Places to Visit in California – Northern California
Fern Canyon
By Pam from Travel Hacking Mom
If you get a chance to travel to Northern California, and I mean 5 hours north of San Francisco, be sure and make a plan to hike to Fern Canyon. It is one of the most majestic, beautiful places in the world. Imagine thousands of ferns lining the canyons of your path, cool water running through a stream, and Redwood Trees standing ever so high throughout the area. 
Fern Canyon is part of Prairie Creek Redwoods State Park which is located in Humboldt County. Be sure and keep your eyes open for the many elk that are always seen on your way into the starting point of the trails. The walk is pleasant and you will see people of all ages walking the trails.
One little tidbit about Fern Canyon is that it was used in a few scenes from Jurassic Park. You can see it in one of the scenes when a dinosaur attacks a man. He is running through Homer Creek and falls in the water when he is attacked by tiny dinosaurs. A little gruesome but the ferns sure are beautiful!
If you get a chance before or after your hike, stop in the nearby town of Arcata. It is a throwback to the '60s with a definite hippie vibe. Stop by and get some frozen yogurt at my favorite place – Redwood Yogurt. There are so many fun and beautiful things to do in the oft-forgotten northern part of California. Hiking to Fern Canyon will be one of your highlight experiences!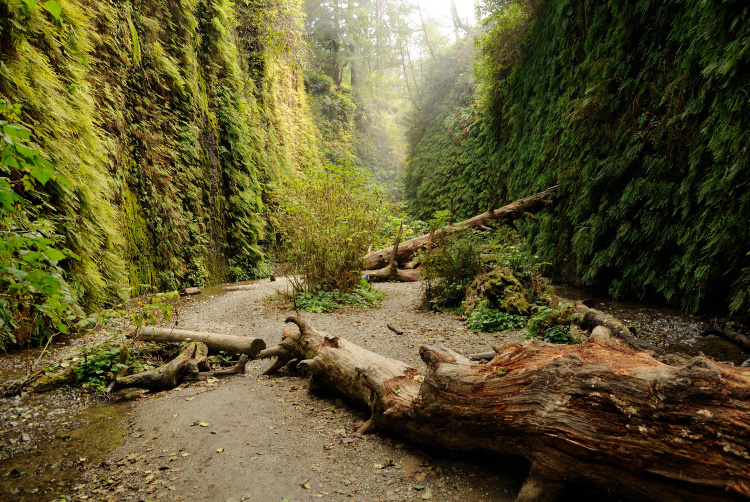 Redding
By Jaymi from The Salty Mamas
Take a drive north to visit the other California- the one filled with forests and trees, lakes and mountains. Redding is your one-stop-shop for gorgeous natural views and outdoor adventure.
In the summer, there are tons of water-based activities for you to choose from. Rent a houseboat on Lake Shasta, or borrow some jet skis to explore all 46 square miles of the lake. You can take lessons in wakeboarding or waterskiing, or rent a boat and use it to pull a tube at whatever speed suits you.
If you're into hiking or natural exploration, Redding is surrounded by stunning parks. To the east, Lassen is known for its rigorous hikes and volcanic rocks. To the north, Castle Crags offers majestic peaks and gorgeous views.
In the winter, you're just a short drive from Mt. Shasta ski park, where you can take lessons, do some runs, and snow bunny to your heart's content. Just across from the ski park is a perfect snow park for kids, with a sledding hill and plenty of space to build a snowman.
Closer to town, you'll find a beautiful walking trail that takes you to Redding's finest architectural structure, the Sundial Bridge.  Sitting at its base is the Turtle Bay Exploration Park, an exciting museum for kids and adults alike.
Whether you're driving through or coming to stay, you can round out your visit with shopping, dining (Fusion Lounge is a local favorite) and some playground play at Kid's Kingdom before you go.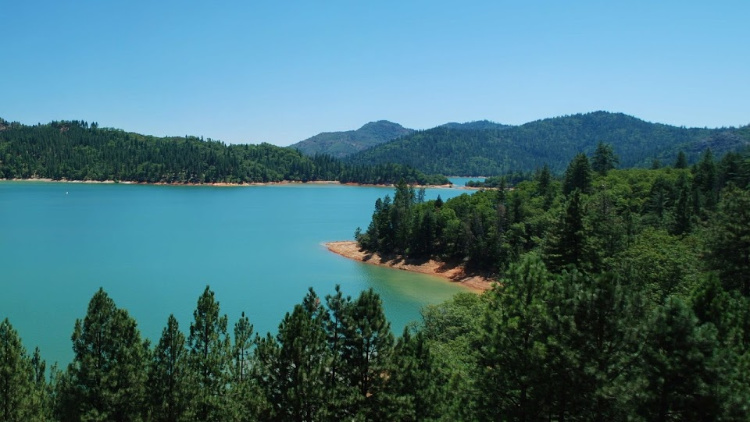 McArthur-Burney Falls
By Michael from ANY TRAVEL TIPS
McArthur-Burney Falls Memorial State Park is always worth a stop if you're in the area. It features one of the most spectacular waterfalls in California. Not because of its height which is only 129 feet. It's quite wide and water is not only flowing over the ledge but also bursting out of hundreds of openings below the cliff. 
Unlike other waterfalls, it never runs dry and flows at an impressive rate of 100 million gallons each day. After arriving at the parking lot, you walk down an easy 1.3 backcountry trail down to the base of the falls. 
The view of the falls once you're in front of it is just mesmerizing. Keep in mind that it gets very busy from late spring until early fall. Arriving early in the morning helps to avoid the crowds and makes it easier to find a parking space. 
The park is open year-round, even in the winter months. Bring warmer clothes when visiting during winter as it's getting cold there (average high is 43°F in the winter).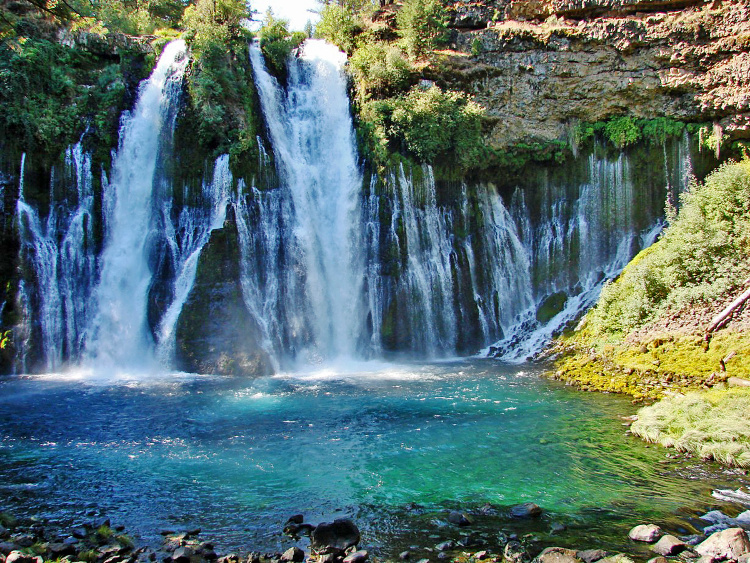 Photo by Don Graham
Point Reyes
By Jane from Bella Bird Journeys
Point Reyes is just an hour away from the San Francisco, but a world away too. Out here there are no tall buildings, only bucolic farmlands with ruminating cows, forests of fir and pine, and a shoreline that is special enough to be designated a national park.
Step into any restaurant or cafe in this area, and they will have fresh produce, animal products, and seafood straight from the local farms. Farm-to-table is a short distance here. You might recognize some of the names because they've become world-renowned, like multi-award-winning cheesemaker Cowgirl Creamery.
If you'd like to stay overnight at a farm and marvel at the vast expanse of stars visible in the night sky here, that's possible too.
And of course, there are the oysters. The oysters taste different here, perhaps because they are hauled in from the sea just steps away, at places like Tomales Bay Oyster Company. 
After you've dined, it's time to get active. Point Reyes National Seashore is a national park with rocky headlands, sandy beaches, forests, and grasslands. There are plenty of trails on which you can hike or horseback ride; you are likely to see native wildlife such as tule elk and deer, or catch a glimpse of seals, sea lions and gray whales offshore. 
You can hike all the way down to Point Reyes Lighthouse, a lighthouse built in 1870 that guided mariners for 105 years. It's now retired but continues to stand sentry over this edge of the land, welcoming the lucky visitors who have come to discover Point Reyes.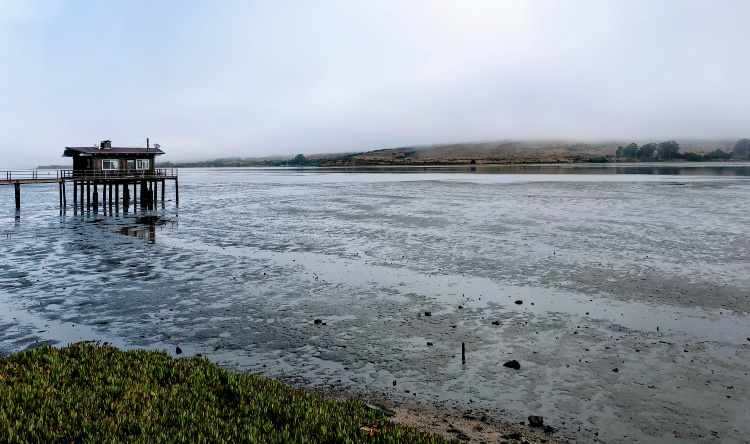 Photo by Jane
Big Basin
By Jyoti from Story at Every Corner
Big Basin is one of my most favorite hikes in the San Francisco Bay Area, even more so than my favorite spring hike in Henry Coe State Park. The wonderful thing about Big Basin is that it's great to visit all year round be it in spring, summer, fall or winter – with or without rain. 
Big Basin has a forest with majestic California redwood trees. Depending on the amount of time you have, you can take a short walk from the parking lot and see some of the most enormous trees. If you have time, you can hike for a few miles or stay overnight for camping. We generally take visiting friends and family for a short hike.
By ourselves, we do 4-6 mile hikes with some elevation changes but it's quite easy. The soft padding from the redwood foliage cushions the walk, making it easy on the knees. We've also camped here a few times. One time it poured when were camping with my Girl Scout troop. It made the forest come alive with lush greens as I had never seen felt before. 
Big Basin is a gem of a hike in the San Francisco Bay Area and a must-visit for anyone.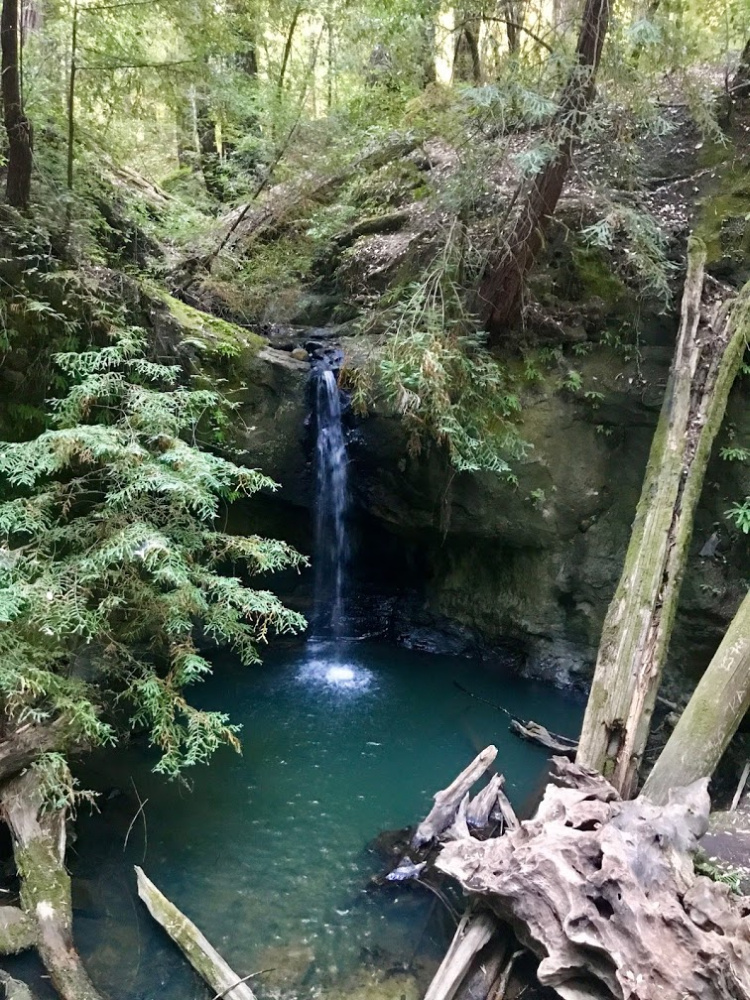 Photo by Jyoti
Columbia State Historic Park, Tuolumne County
By Teresa from Brogan Abroad
If you are interested in the history of the Gold Rush era, then one of the best places to visit in California Gold Country is the Columbia State Historic Park in Tuolumne County. Columbia is the best-preserved Gold Rush town in California, and it has the largest concentration of original structures of the era. 
Gold was found here in 1850 and the town soon sprung up out of nowhere – within two years there were 150 businesses established here! Today it is still a living town and it's a joy to wander around and feel like you've stepped back in time. Aside from period shops like the blacksmith's, you will find exhibits that tell you all about the history of Columbia and there are events all year round where you can get involved.
Make sure you don't miss Nelson's Columbia Candy Kitchen, where you can try the most delicious homemade marshmallow. For food, head to St Charles Saloon for their surprisingly good pickle pizza (yes, you read that right!), where you can wash it down with a glass of sarsaparilla. 
Known as 'Gem of the Southern Mines', Columbia is located in the heart of the Mother Lode, only a couple of hours from Sacramento, or two and a half hours' drive from San Francisco.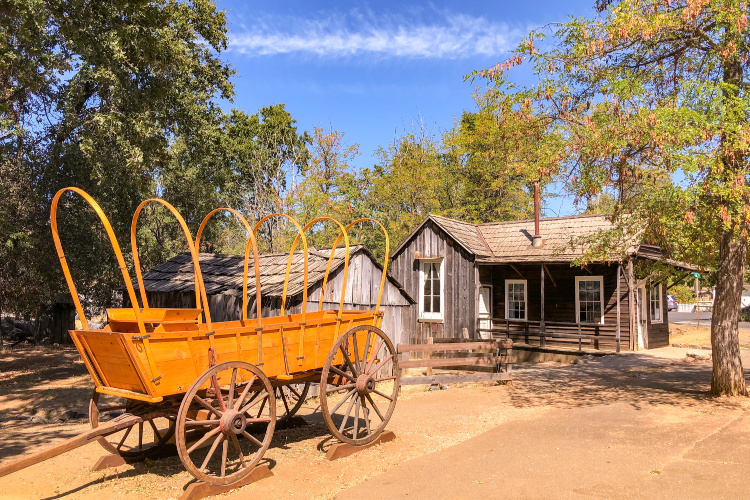 Photo by Teresa
Anderson Valley
By Marlynn from Urban Bliss Life
About two hours north of San Francisco, California lies the Anderson Valley AVA. This scenic wine region in Mendocino County is just 10 miles from the Pacific Ocean, full of lush rolling hills and vast meadows. This smaller wine region boasts approximately 30 wineries and more than 90 vineyards.
Wine tasting in Anderson Valley is a much more relaxed, laid back experience compared to neighboring posh Napa Valley and Sonoma County. You'll find world-class Pinot Noir in the Anderson Valley, as well as delightful Alsace varieties. The region even has three methode champenoise sparkling houses, for those who want to taste some California bubbly. 
While you may go to Anderson Valley for their wines, there's so much more to do, especially for outdoor enthusiasts. Go hiking in Hendy Woods State Park. Camp among the giant Redwoods in one of Anderson Valley's many campsites. Do a brewery tour and tasting at Anderson Valley Brewing Company. Visit Pennyroyal Farm, a working dairy farm where you can do a farm tour as well as wine and cheese tasting. 
The best time to visit Anderson Valley is during the Anderson Valley Pinot Noir Festival in May. The weather is warm but not too hot, and many of the wineries will have their new releases available to taste.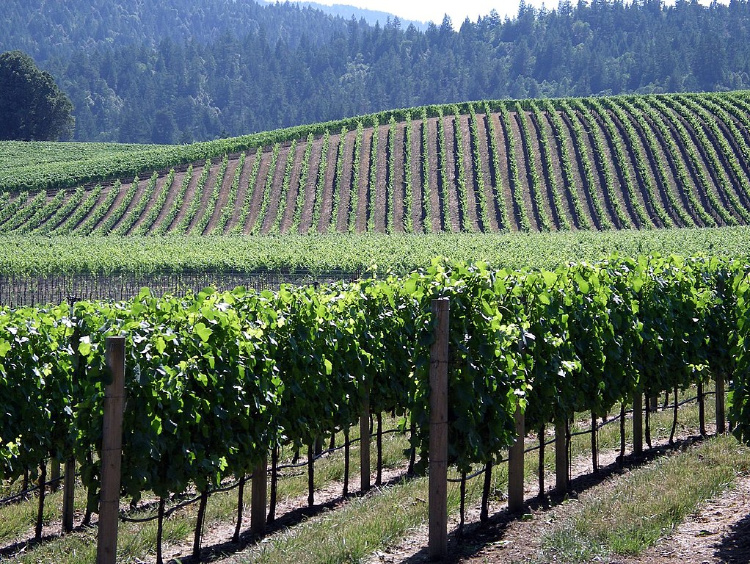 Photo by T Chu
Healdsburg
By Shelley from Niche Travel Design
60 miles north of San Francisco lies the delightful town of Healdsburg.
This charming town looks like it was created by set designers for movies. Boasting a central square surrounded by architecturally interesting buildings, 100-year-old oak trees, and vineyards, Healdsburg is a sensory explosion.
There is something for everyone to do in Healdsburg.
EAT
Healdsburg is a food lover's paradise. The downtown is walkable and is home to cuisine ranging from 5-star restaurants to local cafes featuring freshly baked goods.
Most of the restaurants feature Sonoma County's commitment to organic, local, farm-to-table ingredients.
The most famous high-end restaurant, Single Thread, features traditional fare paired with seasonal California produce. Also at this price point is Dry Creek Kitchen with award-winning chef Charlie Palmer at the helm.
For more casual fare, head to Campo Fina for excellent pizza, an amazing wine list, and some bocce ball.
And be sure to start your Sunday morning with a visit to Barn Diva for the best brunch in Sonoma County.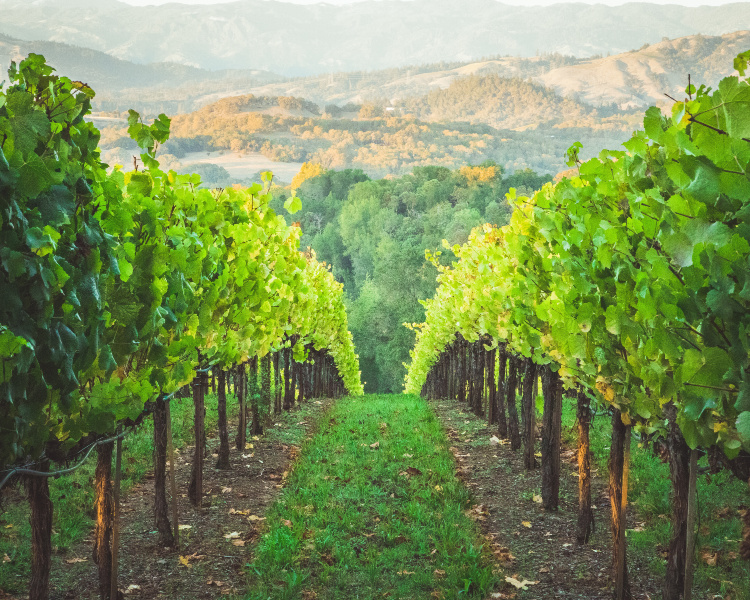 DRINK
Coffee
Flying Goat is the local favorite coffee spot, but I also like Costeaux French Bakery & Café which offers French baked goods to compliment your morning brew.
Cocktails and Brewpubs
The options for alcoholic beverages are immense. Choices range from local hangouts like the B & B Lounge or The Bar at Dry Creek General Store to tourist favorites like Willi's Seafood & Raw Bar or Spoonbar. Spoonbar is known for its gorgeous and unique seasonal cocktails. Also notable are: Sonoma Cider, Duke's Spirited Cocktails, and Chalkboard.
If local ale is your thing, Bear Republic Brewing Company and Healdsburg Cigar and Beverage Emporium serve locally made brew.
And then there is Shed, a unique spot. It is a store, a restaurant and a fermentation bar serving beer and ciders.
Wines
With so many award-winning vineyards in the area (Sonoma County has the most wineries in California), it's hard to choose where to begin.
The most famous wineries in the Healdsburg area are Ferrari-Carano (stunning building and setting),  Seghesio Family Vineyards, Landmark Vineyard (located on a registered California historical landmark), MacRostie Vineyards (known for its Chardonnay), and Medlock Ames (providing organic wines).
There are a number of tour companies in the area that will shuttle you around for the day so that you can taste wines and stay safe on the road.
RELAX
Healdsburg is home to incredible spas where you can find any kind of treatment that you can think of. Everything from massages, wraps, scrubs, and facial treatments using only organic, holistic products made with fresh herbal extracts and local honey.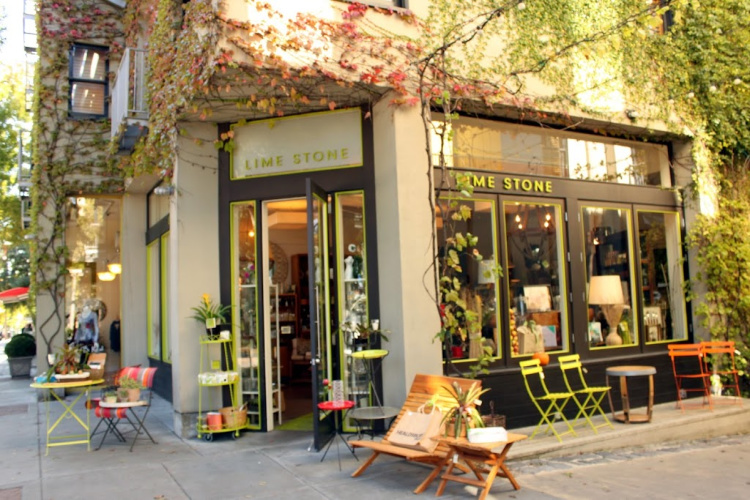 Photo by Prayitno
KIDS
Head over to Jimtown Store, Oakville Grocery or Dry Creek General Store for some picnic supplies, take advantage of the surrounding countryside and cruise the Russian River. There are a number of companies to choose from who can arrange for everything from canoes, stand up paddleboards, to kayaks. Exploring the Russian river is a great way to see the surrounding area too.
You can also rent bikes and ride among the vineyards.
If you don't mind driving a bit, Safari West offers an up-close and personal animal experience for kids of all ages.
Show the kids Healdsburg from the air. Hot air balloon rides are a popular event in Healdsburg. Check with the individual company for age limitations.
After all that hard work, make sure to end your day at  Noble Folk Ice Cream and Pie Bar. The Mississippi Mud Pie is legendary.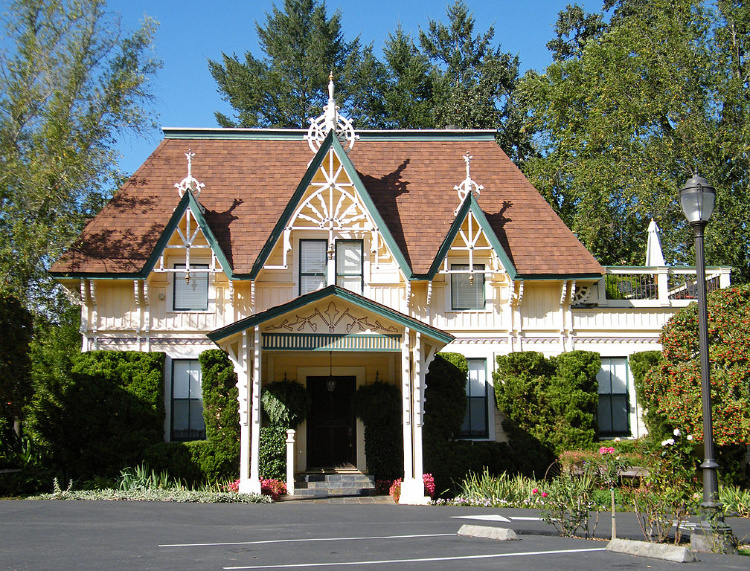 Photo by Sarah Stierch
SHOP
Healdsburg is known for its interior design shops, antiques, and specialty food stores. One can find gourmet food, clothes and sophisticated design elements for the home all within a few blocks, and at times, within the same store!
Popular boutiques are Lime Stone, Looking Glass, and Shed for wine country souvenirs, gardening tools, and housewares.
Solage Spa & Resort – Calistoga
By Amanda from The Boutique Adventurer
Solage Spa & Resort is in the lovely little Napa Valley town of Calistoga. The area around Calistoga is well known for its natural hot springs. Solage's 20,000 square-foot spa features a range of geothermal pools that vary in temperature from very cold to 105 degrees.
From the moment you enter Solage's all-white couch, heavy waiting room tensions begin to melt away. As you would expect, there is a huge range of treatments as well as the opportunity to relax in and around the geothermal pools.
Their signature treatment is the Napa Valley mudslide. This three-stage treatment begins with the application of local clay in a shower room and is called "the cleanse". Once encased in clay, it is time to relax in a soothing warm bath and experience "the waters".
The final stage was my favorite. "The Rest" involves being placed on an extremely comfortable lounge and being bundled up in special warm, soft towels.
Once you're finished your use of the spa make sure you book a spot in Solage's Michelin star restaurant Solbar and enjoy an amazing meal plus a flight of the best of the wines of the Napa Valley.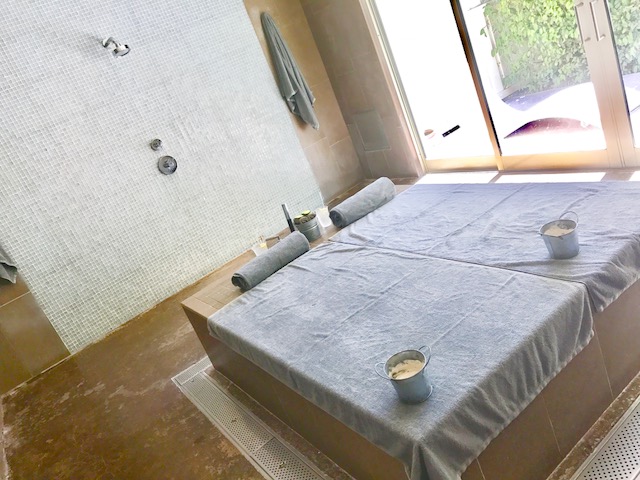 Photo by Amanda
Château Montelena Winery – Napa
By Julie from Wandering Sunsets
The beautiful Château Montelena Winery in the Napa Valley is one of the prettiest places to visit in California. Located in Calistoga, Château Montelena is a must stop for wine lovers and is known for its delicious cabernet sauvignon and chardonnay. 
Even if you are not indulging, the gorgeous grounds alone are worth the detour. The impressive stone castle covered in vibrant ivy sits on a hillside, overlooking a peaceful lake and the sprawling vineyards. The winery offers walk-in bar tastings to sample their wines. 
Château Montelena is one of the most popular wineries in the region so the tastings can get busy. To skip the wait, it is a good idea to make an online reservation. If you are interested in learning more about the history of the winery, you can book a Library Tasting and try more exclusive wines. 
After your tasting, make sure to take a walk in the Chinese Garden around the lake for gorgeous views of this epic Château. Don't miss Château Montelena if you are spending a weekend in Napa!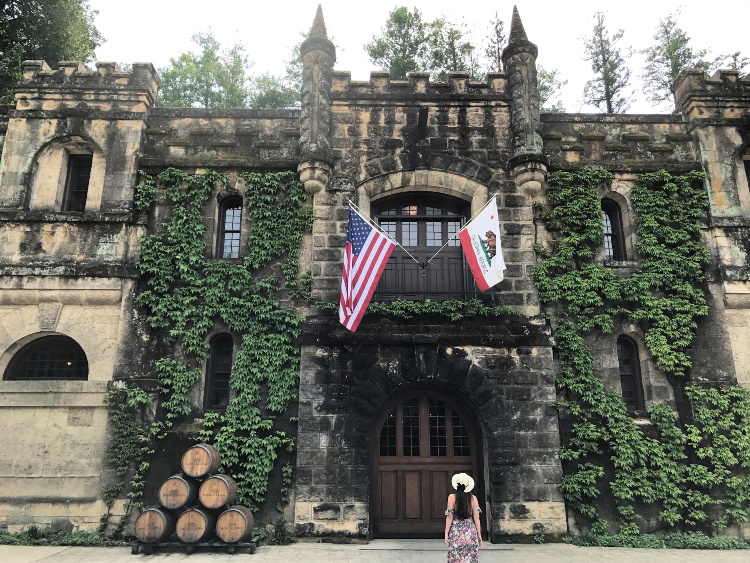 Photo by Julie
Sonoma Valley
From Juleen Meets World
If you're a lover of wine or hoping to learn more about wine, a trip to Sonoma County should definitely be on your bucket list. Sonoma County is located in the southwestern area of the California Wine Country, west of Napa County, and is the largest of the California Wine Country producers. 
It is the perfect wine country for lovers of Chardonnay, Cabernet Sauvignon, Pinot Noir, Merlot, Petit Sirah, and Zinfandel. I recommend going to Sonoma with your partner or a friend or turn it into a group trip. Drinks are best shared, of course. 
However, it is totally possible to make it a solo trip, just remember to never drive drunk or buzzed. A trip to the Sonoma County can make a great weekend trip or day trip from San Francisco or Sacramento. 
However, with so many good wineries and restaurants to visit and explore, you will have more than enough to do for a week or more. Not to worry though, there is more to do besides wine tasting. Sonoma hosts the Sonoma Valley Film Festival annually and lovers of nature will enjoy the Quarryhill Botanical Garden and the Armstrong Redwoods State Natural Reserve.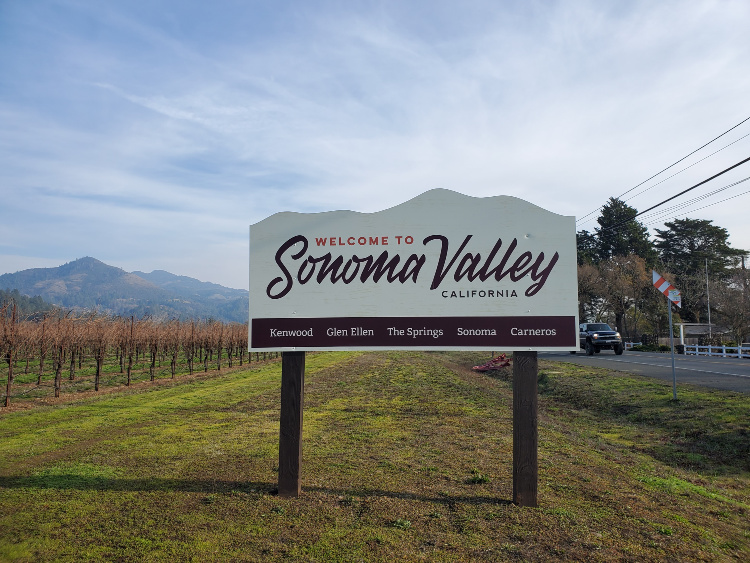 Photo by Juleen
Sacramento
By Sara from Out Voyaging
Traveling to the Golden State of California? You can't skip out on the capital! Though it's been overlooked in the past, Sacramento is really making a name for itself. Known as the "farm-to-fork" capital, the local foods movement there is causing an explosion of fantastic restaurants in the downtown Sacramento area. With an abundance of incredible chefs, the food scene in Sacramento will be sure to leave an impression on any foodie.
Not only is it full of good food, but there's also a ton of unique things to do Sacramento. From diverse festivals and the charming museums in the historic area of Old Sacramento to being in close proximity to the American River and wine country- Sacramento has something for everyone. River rafting, exploring art and history, soaking up the cafe culture, shopping or enjoying the bustling nightlife- you don't want to miss out on all it has to offer!
To top it off- this amazing city is formerly known as "city of trees" is just that, lined with trees. This makes for plenty of scenic views and fresh air that's almost as good as being just a short drive away in neighboring Apple Hill or Tahoe National Forest.
And the people are great. Locals in Sacramento are typically down-to-earth, creative, open and accepting. So, what are you waiting for? Visit Sacramento!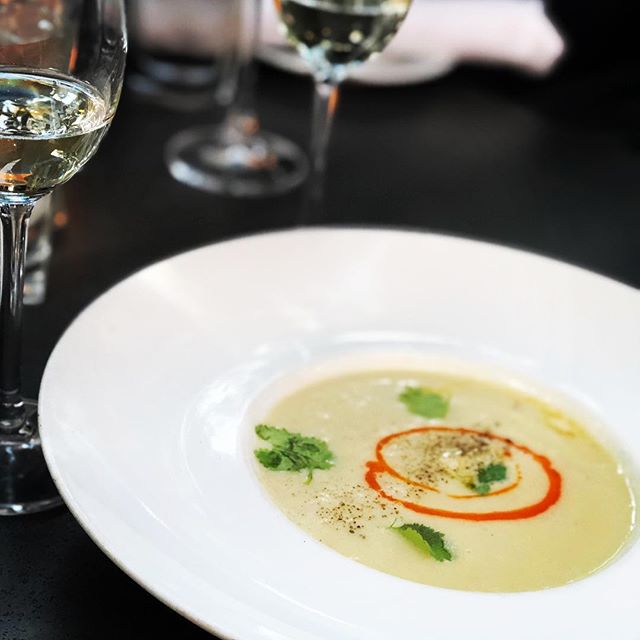 Photo by Sarah
Bodie State Historic Park
By Jan from The Travel 100
After gold was discovered in the Eastern Sierra peaks in the 1870s, Bodie, became a bustling, gold-mining town with more than 10,000 people. It had 65 saloons, gambling halls, newspapers, and brothels. The residents needed diversions to handle the isolation, 20-foot snows, and 100-mile-an-hour winds.
As the gold boom waned, the population declined and the mine shut down entirely in 1942. People fled the town, leaving their households intact, stocked with dishes and other household items.
The town became Bodie Historic State Park in 1962, saved in a state of "arrested decay." Around 100 structures still remain, about 5% of the original town. But it's more than a bunch of rotting structures – it's one of the most authentic ghost towns you can visit. 
Our guide told us she's seen a ghost peering through the window of one of the old wooden structures and tourists have reported ghostly encounters as well. Visitors can take a self-guided tour or a daily 50-minute tour for a nominal fee.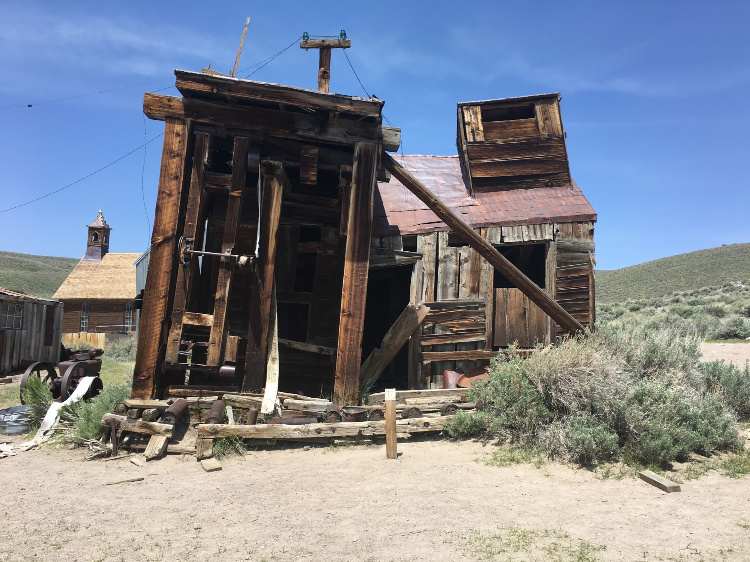 Photo by Jan
Oakland
By Noel from Travel Photo Discovery
For most visitors to California, Oakland doesn't even come up on anyone's must-do on a bucket list trip of places to discover in the Bay Area. But what outsiders don't typically see is a really cool area and city that is a mixture of fascinating and fun neighborhoods to explore and a real mixture of cultures, people and food that makes Oakland a wonderful place to visit. 
Outside of the downtown business area which tends to be a typical business district, Oakland has some fantastic neighborhoods to explore and enjoy like Jack London Square by the waterfront, the Lakeshore district, Claremont, Rockridge, Piedmont and Montclair with wonderful cafes, shop, local boutiques, bakeries, and amazing restaurants. 
It seems like the food scene has completely transitioned from San Francisco to the Oakland neighborhoods for new upstarts and food-forward dining experiences in all the neighborhoods. Also, the bar, club, art scene is really on fire again in Oakland with more affordable rents and tolerant lifestyles that allow for more inclusive, experimental and fun venues for people of different age groups that want new places to hang out or experience the in scenes around Oakland.
For those wanting to be close to the water and experience some lively bar and club scenes, outdoor adventure fun and amazing seafood venues, you need to explore the lively and cool Jack London Square area. Check out this post on what to see and do around Jack London Square for more inspiration for your visit to the Oakland area.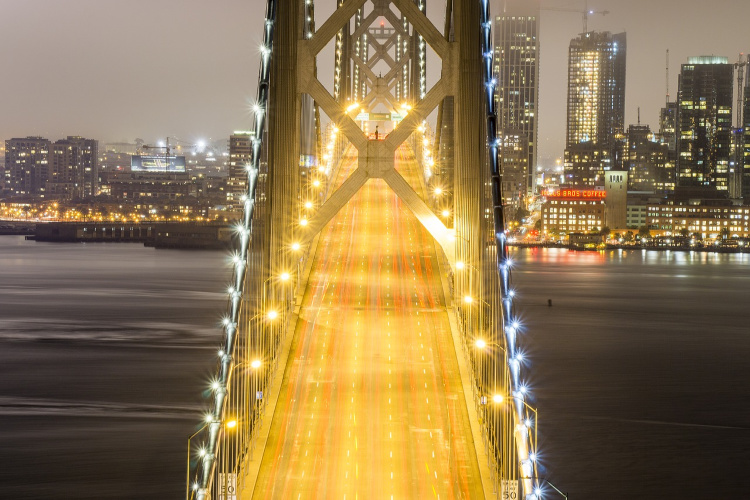 Livermore Valley
By Lauren from The Down Lo
When most people think California wine regions, their mind immediately goes to Napa or Sonoma, but there are actually six AVAs (American Viticultural Areas) in the state that are home to over 100 growing regions. 
One you should consider visiting is Livermore Valley. An hour east of San Francisco, it's an easy day trip from both the Bay Area and Silicon Valley. Not only is it one of the oldest wine regions in the country, but it's also the birthplace of California Chardonnay, the state's pride and joy. 
Unlike other areas where the tasting rooms are spread out and require Ubers or pre-arranged transportation, in Livermore, there's a wine trolley and bike rentals to take you around town without worry. 
When you need a break from sipping, there's plenty to see beyond the vines. There's a beer trail, an ice cream trail, classic California cuisine, great golf, museums, and outdoor recreation aplenty thanks to that California sunshine.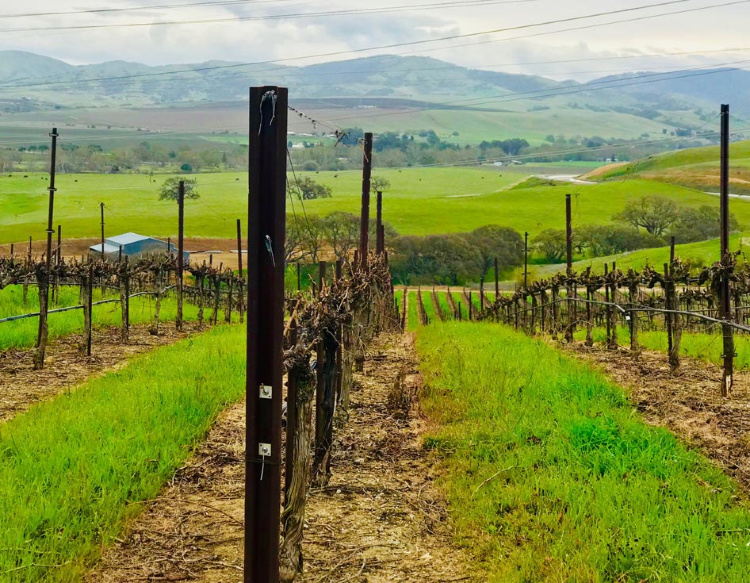 Photo by Lauren
San Jose
By Aswani from A Charming Escape
San Jose is the heart of Silicon Valley and the tech hub of the world! San Francisco is often favored for tourism in Northern California but San Jose offers many things to do and the downtown is fun to walk around. 
Here is a list of things to do in Downtown:
Rosicrucian Egyptian Museum – A personal favorite and a hidden gem close to the Downtown. The museum is beautiful to visit and houses many Egyptian artifacts and mummies.
Municipal Rose Garden – This garden is close to the Rosicrucian Egyptian Museum. The garden is full of roses and is a must-visit in spring.
Tech Museum and Museum of Art – If you visit Downtown, the Tech Museum is a fun place to visit for kids and adults. If you are an art lover, the San Jose Museum of Art is also a must stop. 
San Pedro Square – San Pedro Square is a square in downtown with many eateries and bar. In summer, the square is bustling with people and music from afternoon to midnight.
Santana Row – If you prefer dining or shopping in a fancy place, Santana Row is the place to be in San Jose. They have everything from designer stores to fancy eateries and spas to relax.
Winchester Mystery House – Winchester Mystery House is a Victorian-style mansion built in 1800s. It is famous for having no building plan and believed to be haunted by some. You can choose between several tours available for a unique mystery experience.
San Jose has many trails and parks to explore as well. You could also choose to visit the most valuable companies in the world like Apple, Google, and Facebook while in the area.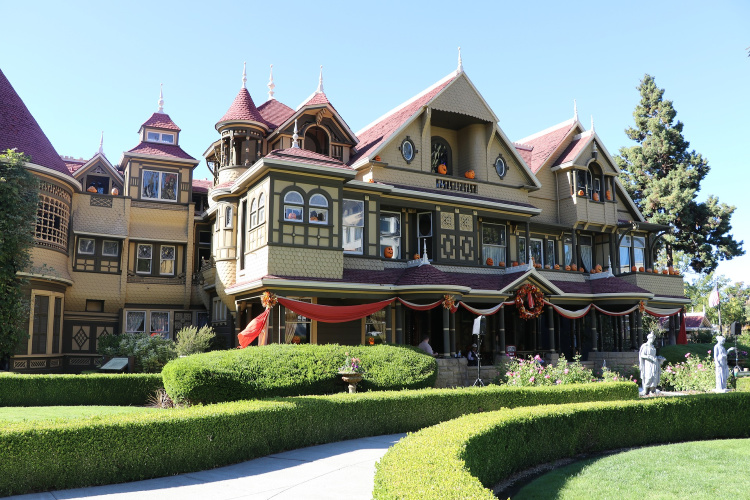 Places to Visit in California – More of Northern California
San Francisco
San Francisco Itinerary: 1- 3 Days in the City
Los Angeles to San Francisco Drive or Road Trip
Lake Tahoe
Yosemite National Park
2 Days in Yosemite: Sights, Hikes and Tips
Kings Canyon National Park
Things to Do in Kings Canyon National Park
Places to Visit in California – Central California
Santa Cruz
By Harmony from Momma To Go
My favorite place in California is hands down Santa Cruz! Such a fun town located about an hour and twenty minutes south of San Francisco. I had the pleasure of spending three summers teaching at the university and recently went back with my kids. 
Santa Cruz is a funky seaside town, a great place to visit the beach and surf. Downtown there is a boardwalk with an amusement park and every type of fried food you can imagine. Downtown you can find amazing restaurants (I love the Saturn Café!), fun bars, ice cream shops and the best coffee I have ever had! 
Be sure to stop into Santa Cruz staple, Pizza my Heart, for a pizza slice and souvenir t-shirt. A great weekend away, or even day trip from San Francisco or San Jose, a visit to Santa Cruz should be on your California bucket list!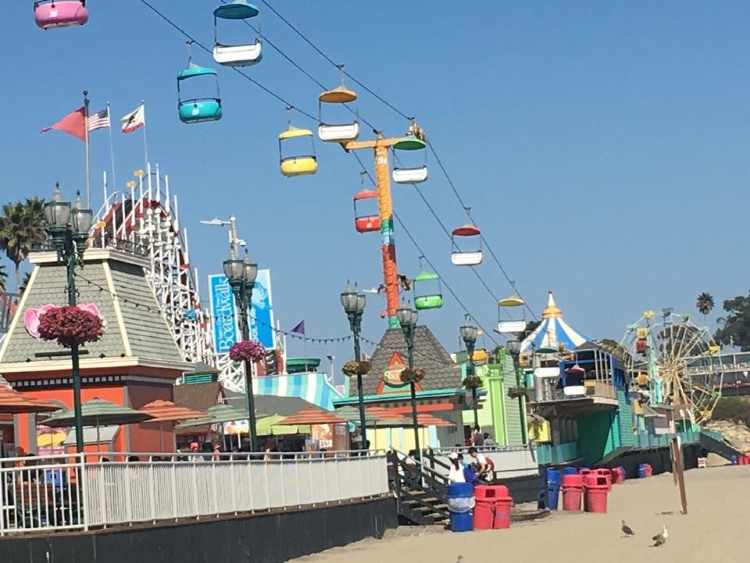 Photo by Harmony
Monterey Bay Aquarium
By Melissa from The Family Voyage
The Monterey Bay Aquarium is truly one-of-a-kind. It's an aquarium in the sense that you'll see aquatic animals and learn about their habitats, but it's also a world-class research institute and makes a huge impact on education and conservation efforts.
The focus in the animal collection at the Monterey Bay Aquarium is all on animals you'll find in the local marine environment. One of the highlights is visiting with the Aquarium's otter population. You can engage with them by watching them swim and play on their own, attending a "keeper talk" to see how the Aquarium staff take care of and stimulate the otters, and watch a movie that explains the Aquarium's rescue, rehabilitation, and release program. The Aquarium offers similarly in-depth opportunities to get to know its other residents too!
When you arrive at the Monterey Bay Aquarium, be sure to spend a few minutes reviewing the schedule for the day and planning your visit. You'll want to spend hours exploring on your own but also attending the huge range of educational programs throughout the day. It's truly an unforgettable experience!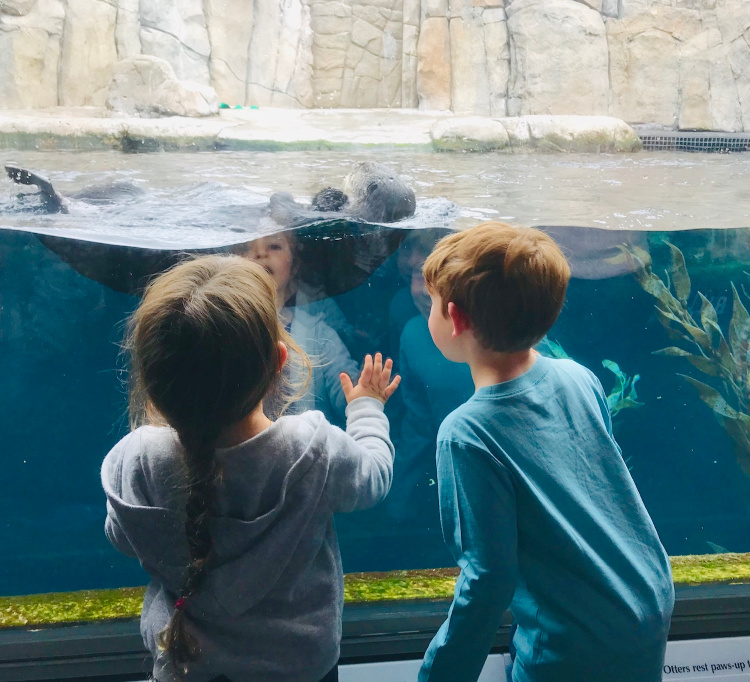 Photo by Melissa
Carmel
By Michael from The World Was Here First
One of the best places to visit in California is the lovely town of Carmel. Located along the famous Pacific Coast Highway, there are a number of great places to stay in Carmel making it a great option if looking for a base for nearby attractions such as Big Sur & the town of Monterey.
There are plenty of things to keep visitors occupied during their time in Carmel. One of the best activities to enjoy is to go wine tasting as there are a number of fantastic tasting rooms such as Albatross Ridge & Scratch, with each offering their own unique style and taste. There are also a number of great shopping opportunities with plenty of vintage stores and interesting art galleries to visit as well as a range of great restaurants making it perfect for a couples weekend away!
There are also a number of great nature spots with Carmel Beach being a great place to watch the sunset while visitors can also drive out to nearby Point Lobos State Natural Reserve if they want to explore more of the stunning natural scenery.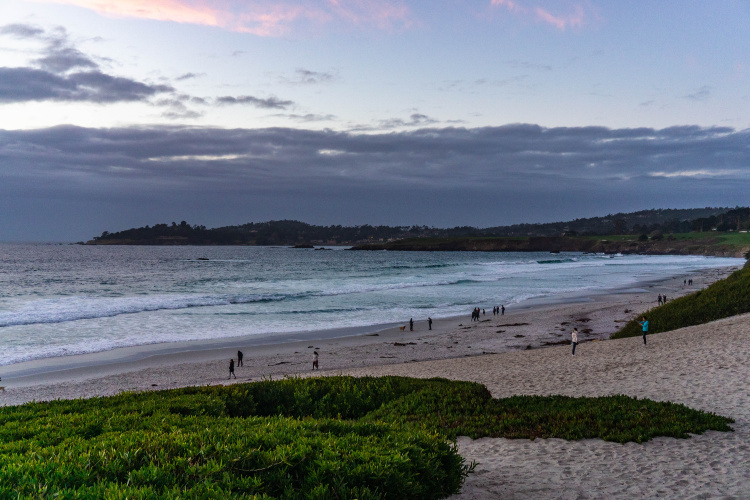 Photo by Michael
River Road Wine Trail – Monterey County
By Mary Beth from MB Sees
California is known for its wine regions, amirite?? Well, this might be a new one for you – the Santa Lucia Highlands. Located in Monterey County near the Salinas Valley, the warm days and cool nights typical of this region produce some tasty pinot noirs and chardonnays. You can sample a variety by taking a day trip down the River Road Wine Trail! 
We had so much fun on the trail, we made several visits during our time living in Monterey. It's far less crowded than its more famous northern counterparts (Napa/Sonoma), so it makes for a more intimate day of wine tasting.
My advice: purchase a Roving River Road Wine Tasting Pass to hit 7 of the trail's participating wineries at a discount. Start at the southernmost winery, Scheid in Greenville, and work your way north toward Salinas (don't worry, all the wineries are withing this 30-ish mile stretch!). Whatever you do, do not pass up Hahn Family Wines in Soledad. Not only is the wine there our favorite, but the view of the valley from their deck is also spectacular!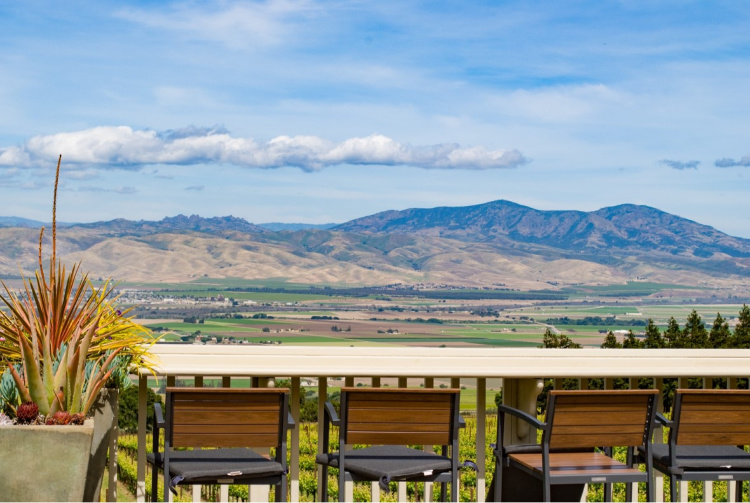 Photo by Mary Beth
Paso Robles
By Sharon from Daily Dream 360
There is so much to explore along the coast of California, and I'm happy that during a coastal road trip from Anaheim to Monterey, we stopped in to discover Paso Robles. As the landscape turned from beaches and beautiful rocky coastal scenes to rolling hills with vineyards, we knew we were in for a treat.
The Paso Robles area has over 250 wineries. Too much wine to drink in one visit, however, we did make an effort. I recommend the Tooth and Nail Winery and Firestone Walker, which also served up a delicious lunch in their restaurant.
You will also discover many little boutique shops, cafes, wine tasting rooms and restaurants in downtown Paso Robles. There you will find some beautiful resorts and budget-friendly hotels, allowing you to explore the region on any budget.
Plan to visit Paso Robles during the weekend soy you can attend one of the Sensorio Field of Lights show. You will need to purchase tickets for this event early as they will sell out. Here you'll walk through 15 acres of fiber-optic lights, which turn on slowly after the sun begins to set. We had dinner at the event grounds with more wine pairings, of course, and sat in a VIP area as we watched the lights transform the landscape.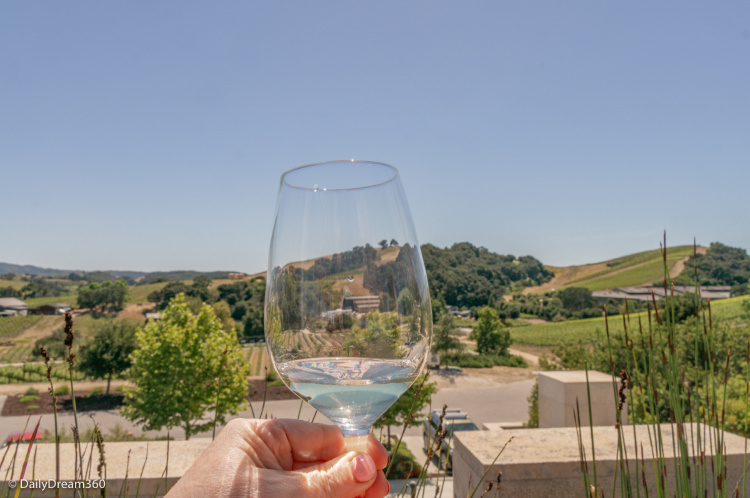 Photo by Sharon
Places to Visit in California – More of Central California
Big Sur
San Luis Obispo County
Santa Barbara
Places to Visit in Santa Barbara
Los Angeles to Santa Barbara Road Trip
Places to Visit in California – Southern California
Ventura
By Rachel from A City Girl Outside
Ventura is a beach town that often gets overlooked in favor of Santa Barbara, but this laid back surf town is very much worth your time. Ventura is a perfect spot to kick back and relax and take a slower pace, it's also worth adding to your Pacific Coast Highway road trip.
Head to San Buenaventura State Beach to unwind followed by a leisurely stroll along Ventura Pier. For breathtaking views of the city below make the drive up to the Father Serra cross. Main Street features independent shops and eateries while the Pacific View Mall is the place to head to shop till you drop. 
You'll find some of the best seafood here in Ventura. My personal favorite is Lure Fish House but Aloha Steakhouse is a good second choice. For the best fish taco's head to Spencer Makenzie's on Thompson Blvd. For the best coffee in town, Palermo serves fresh ground coffee with an interior and gift shop attached. 
My favorite bars in the area include Ventiki which is a tiki-style bar and Grapes & Hops for all your wine needs. If you'd like to explore more wine tasting in Ventura, The Cave is the place to do it! The Cave is tucked away on McGrath St and serves wines local to California as well as abroad. Their small plates menu is a must-try.
If craft beer is more your thing Ventura is a mecca for craft breweries including Topa Topa, Maddest, Poseidon Brewing, and Institution Ale. 
The best place to stay in Ventura is by far the Crowne Plaza Ventura Beach. This is the only hotel in Ventura that is located on Ventura State Beach and features some of the best views anywhere in town. The balcony is the perfect place to sit, enjoy a drink and watch the sun slowly set.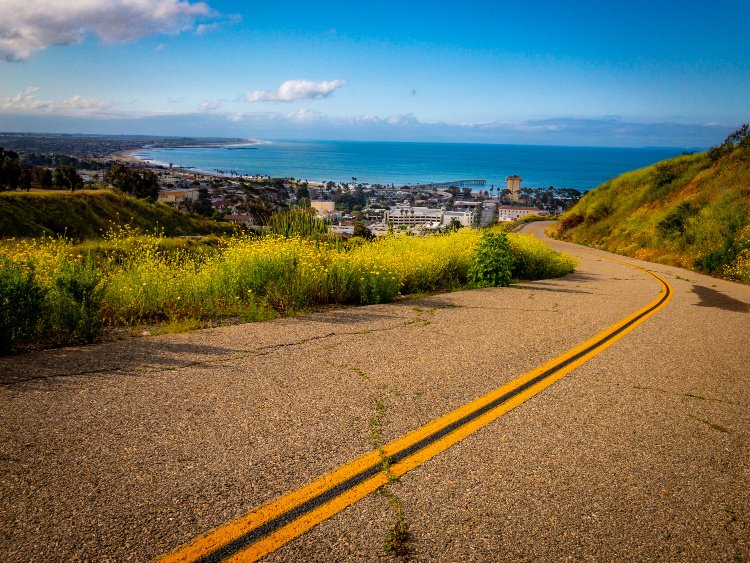 Ojai
By Lori from Travelinmad
Ojai, California is a cool, artsy town located in the stunning Topa Topa mountains about 15 miles inland from Ventura. The town has a magical feel to it and is an easy 20-minute drive from the blue Pacific Ocean.
In downtown Ojai, the Spanish-style Arcade and bell tower are all that remain of the town from the early 20th century, and they are still symbols of the city and the surrounding valley. With great restaurants, art galleries, antiques, craft, and New Age shops, it's a very popular tourist destination. Take the trolley and tour the downtown, and you'll find markets, poetry readings, live music and other fun things to do in Ojai.
Some people visit for the Ojai Farmer's Market with locally produced organic produce, honey, crafts, and tempting baked goods, while others come for outdoor activities like boating, fishing, and camping at nearby Lake Casitas Recreation Area.
There are so many trails near Ojai through the surrounding mountains, making it a dream for outdoor lovers, and hiking the nearby Piedra Blanca Formations Trail is one of the most stunning trails of all. You really can't miss with any restaurant choice, but the Deer Lodge Inn is a funky place with a farm-to-table menu featuring a killer barbecue.
At the end of the day, head to the Ojai Valley Inn & Spa and catch the Pink Moment that occurs when the last rays from the setting sun turn the mountainside a soft pink hue. If the New Age vibe, the fresh organics, and kombucha shops are any indication, there's definitely some kind of special magic going on in Ojai.
Photo by Lori
Big Bear
By Sara from Our Kind of Crazy
When you think of California, you most likely think of beaches and surfing. But a huge contrast to the typical view of California life, is our beautiful mountain range in Southern California where Big Bear National Forest sits. Big Bear is located just a few hours drive from Los Angeles, and you would never know you were still in the same state. 
Big Bear is a popular ski mountain in the winter, but also has Big Bear Lake, which makes it a very popular destination in every season.  This National Forest is a perfect place to visit in California.
Rent a cozy cabin in the woods, hike up Castle Rock for some amazing views, and ski down the snow-covered mountains in the winter.  You can spend your days on the water, fishing, boating, kayaking, or stand up paddleboarding, and finish your evenings in the downtown strip with quaint little restaurants and shops. 
Big Bear is definitely worth adding to your list if you're looking for the perfect hidden gem in California.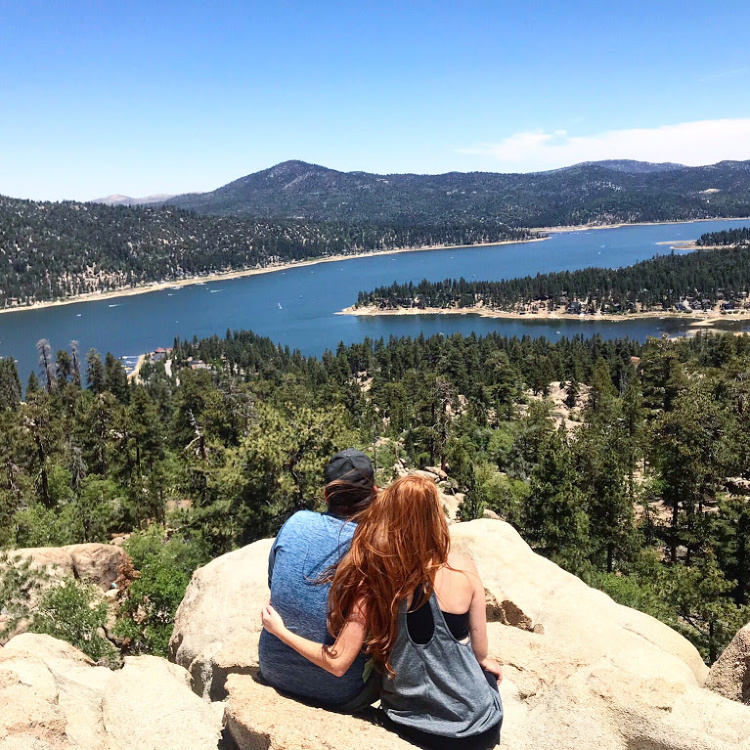 Photo by Sara
Balboa Island
By Jordan from The Solo Life
When visiting California, specifically Orange County, don't miss a visit to the picturesque Balboa Island. Located in Newport Beach, Balboa Island is only accessible via one bridge or by boat. The ferry is the easiest way to access the island and is only $1 per passenger and docks every 5 minutes. 
Once on the island, there are of course tons of water sports, like paddle boarding and kayaking, as well as dry-land activities like biking and walking the boardwalk around the island.
For a shopping fix, head to Marine Avenue for cute boutiques and unique nautical shops. Before leaving Balboa Island, a stop at one of the famous frozen banana shops on the island is a must. Frozen Bananas, which are dipped in chocolate and covered with any variety of toppings you could want, were first created on Balboa Island in the 1940s. 
Although you can find other frozen banana stands in other California cities, the tradition on the island makes them taste just a little bit better. Come to Balboa Island for the fun water sports and shopping, but stay for the frozen bananas.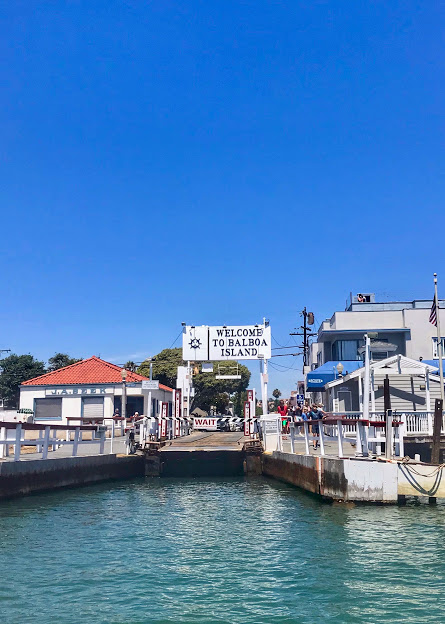 Photo by Jordan
Laguna Beach
By Linda from La Dolce Fit Vita
Whenever someone asks me of California, they always ask me if it's really like the "movies." You know, that surfer and beach blond image that just screams Cali. You suddenly see yourself cruising down the Pacific Coast with the wind in your hair (because obviously you can only have a convertible in California), the Beach Boys singing in a loop, and palm trees dotting every corner. What do I answer? YES! 
That Baywatch image is actually real life, you just have to go to the right places. Really, any beach south of Huntington Beach will give you California fever, but I think that the ultimate spot to really get those flip flop vibes is in Laguna Beach in Orange County.
There is so much to offer in this city. Whether you are into sports, scenery, art, or cuisine, there is something for you. For scenery, make your way to Thousand Steps Beach (this is also a great surfing/bodyboarding spot!) and explore the secret tide pools beyond the caverns. Time your visit so the tides are low and you can actually make the crossing. Pirate's Tower is also a great secluded spot to enjoy.
Nearby, for those that seek sports and nature, Fisherman's Cove offers some fantastic SUP tours (Stand Up Paddle). Paddle along with whales and dolphins or for the more advanced, try yoga on a floating surfboard! If paddling is not your thing, there is no greater place than Laguna Beach to try your hand at surfing.
Back at Main Beach, there is plenty going on. From basketball tournaments to beach volley matches, to lifeguard training, this is where you really get that sense of California dreaming. As you stroll along the boardwalk aside skateboarders and with a popsicle, in hand, this area is just pure vibes.
Laguna Beach also happens to be a city ruled by the arts. Hundreds of art galleries are scattered around town making it the perfect place to shop if you're thinking of adding to an art collection. In addition, every summer the city hosts the world-renowned Pageant of the Masters – an art festival where famous works of art are recreated with real people and scenery.
To finish your day, there are countless restaurants to choose from. Start with a nice cocktail overlooking the ocean at the Cliff and end your evening in culinary heaven at Nick's. You'll see that after you get to know Laguna Beach you will never truly look at any other beach in the same way.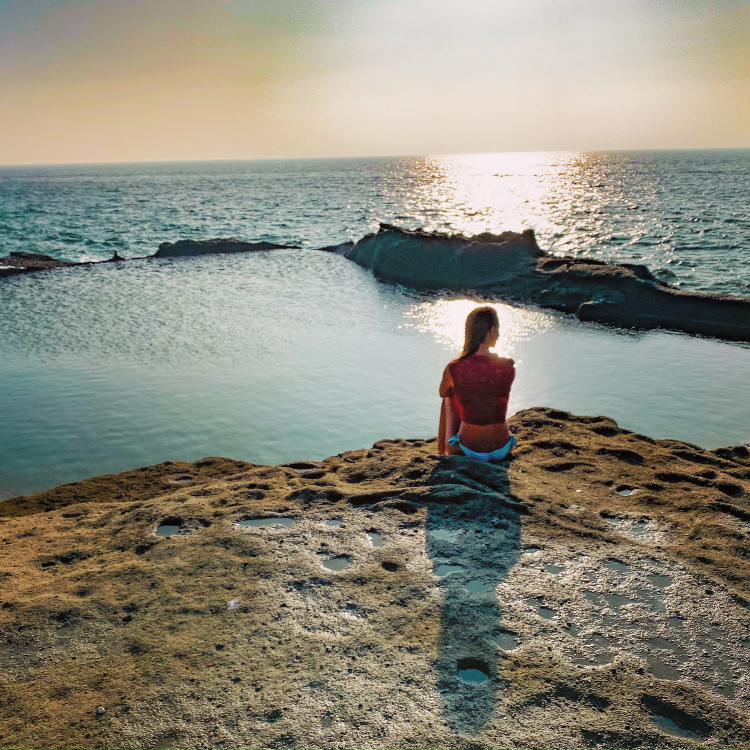 Photo by Linda
Encinitas
By Nicola from Nicola Dunkinson
The beach town of Encinitas oozes a laid-back surf vibe that southern California is famous for. Located on Highway 101 alongside miles of gorgeous coastline this little place has bags of character and things to do. 
Catch some waves at Swami's, this legendary surf break appeared in the Beach Boys well-known song 'Surfin' USA'. Browse the surf shops and visit Pannikin for a coffee and cake. Located in an old Santa Fe railroad station it is a popular spot with locals. To round up your day stop at one of the many brewpubs for a beer and fish tacos while watching the world go by.
Time your visit for one of the many festivals that are held in Encinitas throughout the year. From May to September on the third Thursday of each month, the evenings come alive on Main Street with Classic Car Nights. Vintage cars line the street and bands play live music from the '50s and '60s.
To experience more of the outdoorsy lifestyle head along the historic coastal highway to the neighboring town of Cardiff – by – the – Sea. Camp by the ocean here at San Elijo State Beach Campground and fall asleep to the sounds of the waves rolling in on the shoreline.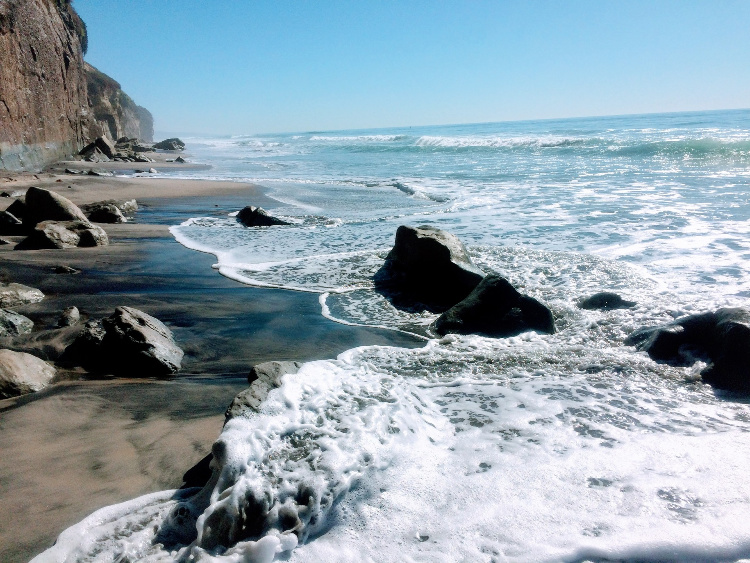 Coronado
By Kirsten from Multigenerational Vacation
Coronado is a beautiful destination that lies on a peninsula just outside downtown San Diego. Connected by a bridge, and often referred to as Coronado Island, it is actually a peninsula that goes out into San Diego Bay. 
The "island" is known for its stunning Victorian-style resort, the Hotel del Coronado. Built in 1888, the luxury property has hosted celebrities and dignitaries through the years including Marilyn Monroe, several US presidents, and even the Prince of Wales. The movie "Some Like it Hot" was filmed on the property and Frank L. Baum wrote several of his Wizard of Oz books while staying at the hotel.
Once you have explored the hotel (you don't need to be a guest), head to the beach behind the hotel, Coronado Beach. This is consistently voted one of the best beaches in the United States. 
Not only is the sand soft, but it is also filled with flecks of gold, so it sparkles all day long. This is caused by the mineral mica, but it is fun to think you're walking on a "golden beach". Be sure to take a stroll along the water to the far end where you will find the Coronado Dog beach. It's a riot to watch the dogs tirelessly chase balls into the waves.
In town, you will find a charming main street with shops and restaurants. Consider renting a bike (they have family bikes that seat four or more) or a golf cart to get around town if you're traveling with a large family. The best thing about Coronado is meandering through town and simply enjoying a slower pace of life. It's one California destination that doesn't disappoint.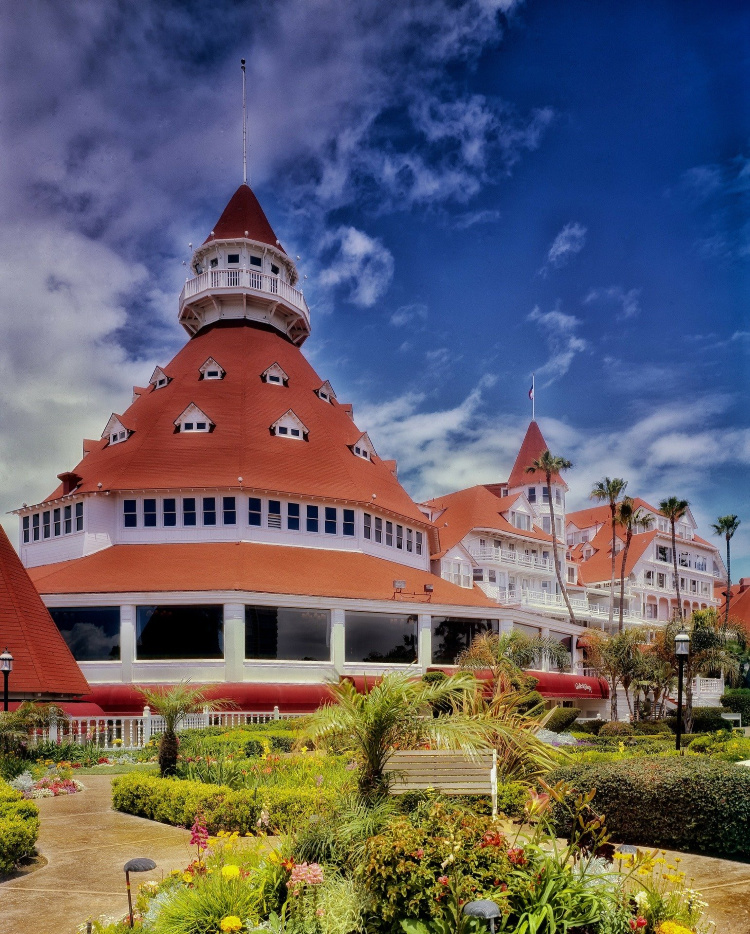 Places to Visit in California – More of Southern California
Los Angeles
One Day in Los Angeles: Itinerary for First-Time Visitors
Two Days in Los Angeles: Downtown-Based Itinerary
Los Angeles Itinerary: 2, 3 or 4 Days in Los Angeles
Los Angeles Ultimate Bucket List
Weekend Getaways from Los Angeles
Palm Springs
Things to Do in Joshua Tree National Park
San Diego
Ultimate San Diego Bucket List
Los Angeles to San Diego Drive: Road Trip Itinerary
See, I told you! We have tons of places to visit in California! Hope you can make it to every single place highlighted here (and many more). Happy planning and traveling!
What are your favorite places to visit in California?
Pin "Places to Visit in California" for later!