Buellton is a wine enthusiasts' paradise. So, if you're traveling to Santa Barbara County, here's a list of must-visit Buellton wineries.
Located in the Santa Ynez Valley (Santa Barbara County), Buellton is a small town that attracts many travelers to its various restaurants, parks, shops, and hotels. Notably, you can find over 30 wineries and wine-tasting rooms within and near Buellton, making it a hotspot for wine lovers.
The city gained popularity thanks to the wine cult film Sideways. It continues to stand out because of the local Chardonnays and Pinot Noirs served in its tasting rooms.
So, if you're traveling to Santa Barbara County and want to immerse yourself into wine culture, here's our list of the best Buellton wineries you shouldn't miss.
Please note: This article contains affiliate links, meaning I may earn a commission if you make a purchase by clicking a link. Of course, this comes at no extra cost to you and helps me to keep offering solid information to readers.
Must-Visit Buellton Wineries
In this article, we will explore some of the best wineries in Buellton.  In addition, we will provide ideas on where to wine taste near Buellton (because options are huge in the area).
Buscador Winery
Location: 140 Industrial Way d, Buellton, CA 93427 
Contact: (805) 242-5206
Run by owner and winemaker Matt Kowalczyk and his wife Stephanie Lopez, Buscador Winery offers a unique experience with their wine boutique and wine club.
Buscador Winery focuses on Bordeaux, Burgundian, and Rhone varietals, and if you're keen on visiting, they're open from Fridays to Mondays from 12:00 to 5:00 pm. You don't need reservations for groups of six people or less.
Wine tasting costs $20 but is free if you make any purchases. Meanwhile, here's a virtual tour of their tasting room.
Tierra y Vino
Location: 140 Industrial Way, Buellton, CA 93427
Contact: (805) 325-9817
Tierra y Vino comes from Andres Ibarra and Caren Rideau's labor of love. It combines Andres' wine-making expertise and Caren's entrepreneurialism to produce award-winning wines. 
Their wines include Grenache Rosé, Sauvignon Blanc, Tempranillo, and Tres Uvas (a mix of three grape varieties), among many others.
They also have a wine club where you can get special discounts and complimentary tastings, among other perks. You can visit their tasting room from Thursday to Monday, 11:00 am to 5:00 pm.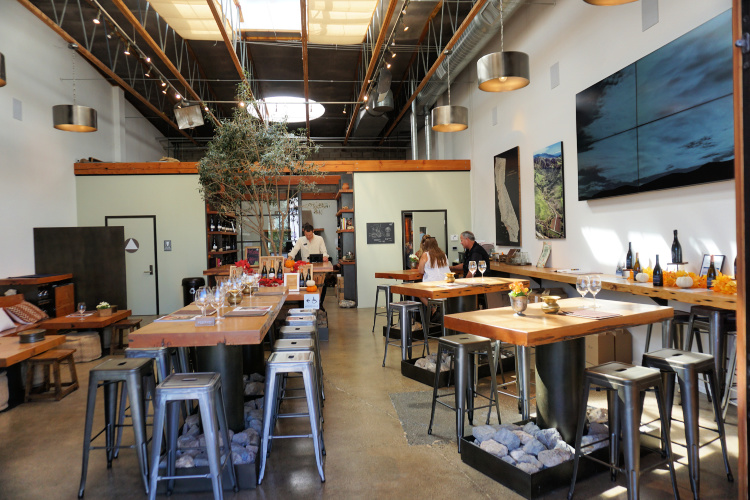 Ken Brown Wines
Location: 157 W Hwy 246, Buellton, CA 93427
Contact: (805) 688-9400
Ken Brown Wines is one of the most popular Buellton wine-tasting rooms as Ken Brown pioneered winemaking in Santa Barbara County. The winery focuses on producing exceptional Pinot Noir but also creates limited bottlings of Chardonnay, Syrah, and Sauvignon Blanc.
Their tasting room is open from Thursday to Sunday, 11 am to 4 pm. They also have a club that offers different perks and discounts to members.
Imagine Wine
Location: 140 Industrial Way, Buellton, CA 93427
Contact: (805) 688-1769 
Enjoy a unique wine tasting in Buellton when you visit Imagine Wine, an award-winning boutique offering Cabernet, Paradise Mountain Syrah, French Colombard, and their infamous Panty Dropper Syrah.
Unlike most wineries, Imagine Wine's reds are aged in new oak for two to six years, and this method allows the winery to produce a richer wine. If you plan to visit, tastings are only available from 12 pm to 5 pm except on Tuesdays and Wednesdays.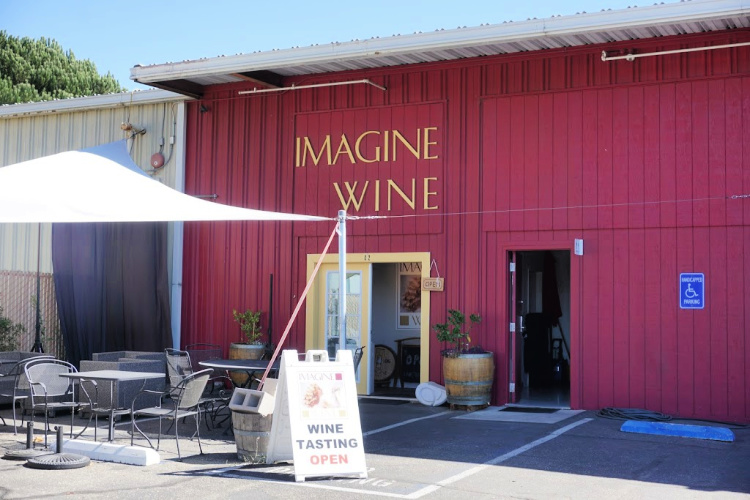 Brick Barn Wine Estate
Location: 795 West Highway 246, Buellton, CA 93427
Contact: (805) 686-1208
Located in the western Santa Ynez Valley, ten miles away from the Pacific Ocean, the Brick Barn Wine Estate spans 35 acres and produces different varieties of reds and whites.
The winery maximizes its unique landscape to grow several varieties. So you'll see white varieties in the river basin and red varieties along the upper highland.
You can come to their tasting room any day from 11 am to 7 pm. Some of their bottles include Blanc de Blancs, Viognier, and Chardonnay, among many others.
Alma Rosa Winery
Location: 1623 Mission Dr., Ste M, Solvang, CA 93463
Contact: (805) 691-9395
Situated on the north-facing slopes of Santa Rosa Hills, Alma Rosa Winery offers a selection of vibrant, layered, and balanced wines. These include Chardonnay, Pinot Noir, Syrah, Grenache, and Rhône.
You can visit their tasting room from Sunday to Wednesday, 11:00 am to 6:00 pm, and Thursday to Saturday, 11:00 am to 7:30 pm. Alma Rosa's tasting fee is $25 per person.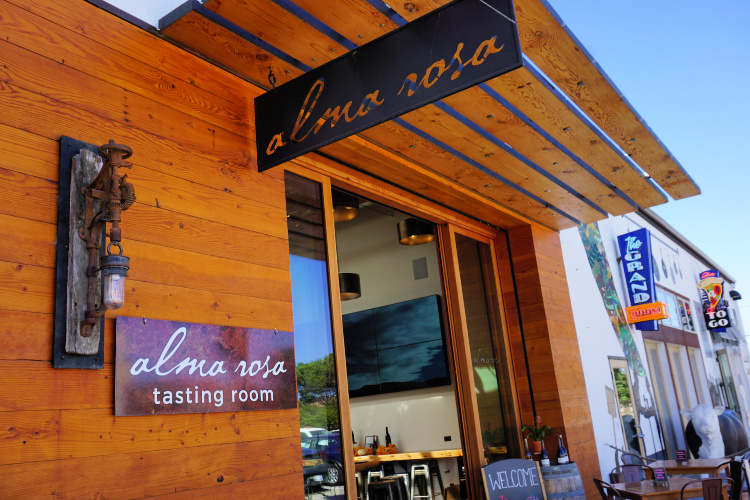 Standing Sun Wines
Location: 92 2nd St, Buellton, CA 93427
Contact: (805) 691-9413
Standing Sun Wines isn't your typical winery, as its space also serves as a venue for arts, concerts, events, and more. It offers a unique wine-tasting experience that you can enjoy with others through art and music.
The winery focuses on Rhône varieties from some of Santa Ynez Valley's premiere vineyards. They're open from Thursday to Monday, 11 am to 5 pm.
Lafond Winery
Location: 6855 Santa Rosa Road, Buellton, CA 93427
Contact: (805) 688-7921
Founded by Pierre Lafond in 1962, the Lafond Winery is one of the oldest Buellton wineries and pioneers of turning the Santa Ynez Valley into a world-class wine-growing location. Since then, they have produced nationally-recognized and award-winning Pinot Noirs, Chardonnays, and Syrahs.
If you want to visit, they're open daily from 11 am to 4 pm, and there's no need for reservations.
Hitching Post Wines
Location: 420 CA-246, Buellton, CA 93427
Contact: (805) 688-0676
Those who want to combine wine and local gastronomy should head to Hitching Post Wines.  This tasting room was conceived by the owners of the Hitching Post, a well-known restaurant serving Santa Maria style BBQ, steak salads, burgers, grilled artichokes, and more.
The Hitching Post 2 is located close to the tasting room.  Therefore, you can enjoy lunch while sipping their luscious Pinot Noirs (their specialties).
Note:  The Hitching Post 2 is located in Biellton while the original Hitching Post is located in Casmalia.
Vega Vineyard & Farm
Location: 9496 Santa Rosa Rd, Buellton, CA
Contact: (805) 688-2415
For a unique Buellton winery experience, head to Vega Vineyard & Farm.  Visitors can experience a wide range of activities including wine tasting, dining, playing lawn games, and feeding farm animals.
There is an on-site farm stand serving fruits, vegetables, and baked goods.  The restaurant serves charcuterie boards, cheese plates, deviled farm eggs, fired roasted carrots, and plates to share such as flatbreads or kabobs.
Buellton Area Wineries
Solvang, a quaint town known as America's Danish Capital, is located about 4 miles from Buellton.  This is yet another town full of tasting rooms, wineries, and vineyards.
For more details, I recommend checking my detailed article about wine tasting in Solvang.
In addition to the recommendation above, I want to highlight two of the best wineries near Buellton.
McClain Cellars
Location: 1623 Mission Drive, Suite B, Solvang, CA 93463
Contact: (805) 719-3900
Located in Solvang, McClain Cellars is one of the modern wineries near Buellton. Their tasting lounge has a New York Soho and Napa Valley vibe and spacious patios, offering a hip and luxurious experience.
McClain Cellars offers unique blends, good reds, crisp whites, and award-winning wines from Santa Ynez Valley. Some of the wines you'll see include high-quality Chardonnay, Pinot Noir, Cabernet Sauvignon Rose, and blends of different varietals.
If you want to visit, you must make a reservation via their website. They're open from Thursday to Saturday, 11 am to 9 pm, and from Sunday to Wednesday, 11 am to 7 pm.
Zaca Mesa Winery
Location: 6905 Foxen Canyon Rd Los Olivos, CA 93441
Contact: (805) 688-9339
Zaca Mesa Winery is a family-owned and operated winery producing distinct, single-vineyard Rhône-style wines. They have operated for 50 years, making them one of the oldest wineries near Buellton.
Their vineyards sit on an elevation in a mild and warm climate 25 miles from the Pacific Ocean, allowing them to grow Rhône grapes like Grenache, Mourvèdre, Syrah, and Viognier. If you want to visit, you can drop by any day from 10 am to 4 pm.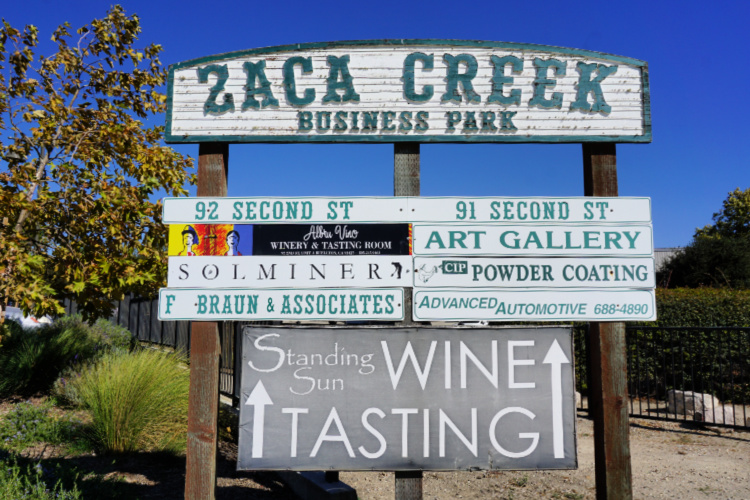 Complement With Beer
I know this article is all about the Buellton wine tasting experience but I also realize some members of your party may prefer beer over wine. But, in Buellton you do not have to choose one or the other.  You can have wine and beer. The city Buellton has a lot to offer in the beer category.
As a matter of fact, Buellton is home to the original location of the Figueroa Mountain Brewing Company.  I remember when the taproom in town was the only one around.  In a short period of time, the brewery has found great success.  They have expanded to other towns on the Central Coast. 
Buellton's location offers about 35 beers on tap.  In addition, they offer eating options such as burgers, tri-tip sandwiches, nachos, wings, and tacos.
Firestone Walker Brewery Company, another Central California native, has a taproom located in the town as well.  They have about 15 beers on tap and a full menu.  
In addition, they have a facility called Barrelworks.  This separate tasting room offers beers from the company's wild ale and barrel-aged programs.  Do not miss the bourbon barrel-aged offerings.  Those have won multiple awards and are just delicious.
Buellton Tasting Rooms Cost
Wine tasting in the recommended Buellton wineries will cost you $20 – $25 per tasting.  Each tasting includes 5 or 6 1oz samples.  Expect to pay more for premium wines, packages (wine tasting & tour), and experiences.
If you are looking to save money, take into consideration the following:
Stop by the Buellton Visitors Center and ask if they are aware of wineries offering 2-for-1 tastings.  This information can equate to huge savings
Search for deals and coupons on websites such as Groupon or Travelzoo
Go to the wineries' websites to see if they are offering deals
Join the wineries newsletters.  A lot of times, they send discounts through e-mail
You can also save by sharing a tasting.  Do not feel obligated to get a tasting for each member of your party
Ask staff what are their favorite places to taste.  First of all, you can rely on their suggestions since they know the area well.  Second, they may give you a 2-for-1 tasting flyer for one of their nearby partners.  I have lost count of the times I have been given discounts just for talking and showing interest for the wine industry
Wine Tasting Considerations
There are several wine tasting rooms clustered around Industrial Way.  You can park and walk between places (plan your route ahead of time).  If you want to expand your tasting area, you will need to hop in a car.
Unless you join a tour or hire a driver, have a designated driver, or use a ride-sharing service. This is serious business.  Please, do not drive under the influence.
If you are not familiar with wine, take things slow and easy.  In my opinion, two tastings would be more than enough.  Do not sub-estimate the strength of the wine.
It is perfectly fine to spit wine while tasting.  Use the designed containers for this purpose.  This will allow you to visit more tasting rooms.
Keep yourself hydrated and eat your meals at the proper times.  It is not advisable to start tasting on an empty stomach.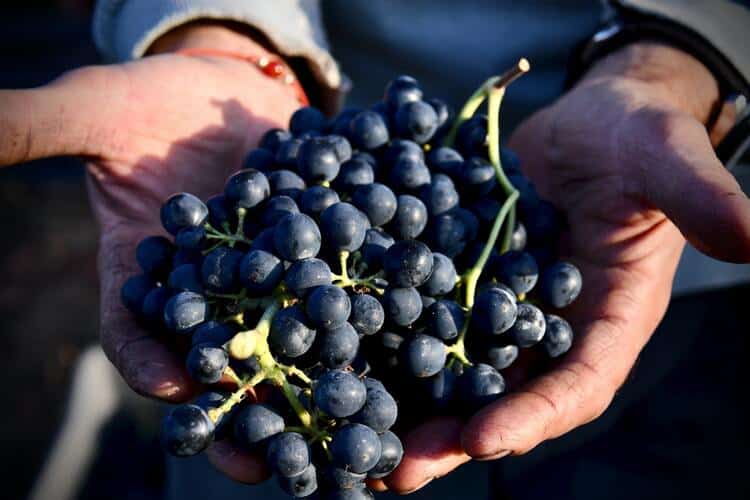 Location
Buellton is located 35 miles from Santa Barbara, 70 miles from San Luis Obispo, and 128 miles from Los Angeles.
From Santa Barbara, it is faster to reach Buellton using CA-154.  This scenic route will take you through the San Marcos Pass and the Santa Ynez Mountains.  You can also reach Buellton using US-101 (the freeway). This route affords incredible views of the Gaviota Coast, one of the largest undeveloped coastal areas in California.
A good idea is to take CA-154 to go to the town and return through US-101.  If you are driving at night, I recommend taking the freeway.
Sightseeing Gear
Get ready for a day of sightseeing by bringing the right gear.  Here is a list of the items I pack when exploring Buellton vineyards and tasting rooms.
Since we are in wine country, make sure to pack insulated wine tumblers, a corkscrew, a picnic set, and/or wine tote.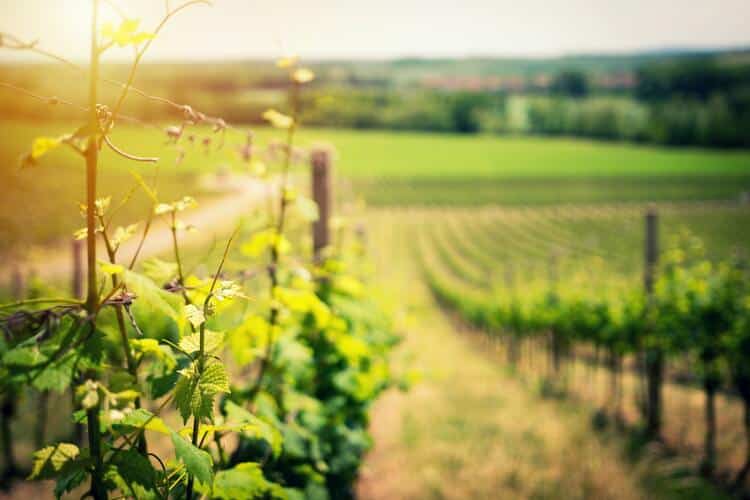 More of Buellton
If you want to learn about things to do, see and eat in Buellton and the Santa Ynez Valley, make sure to stop by my detailed articles.
Solvang Pictures: The Danish Town of my Dreams
Solvang: A Piece of Denmark Close to Home
More of Santa Barbara
Los Angeles to Santa Barbara Drive
Which are your favorite wine tasting rooms in Buellton?