This article details the best places to visit during the fall in Southern California!
When it comes to the fall season, I am sure Southern California is not the place that comes to mind.
We do not have an abundance of colorful foliage, seasonal orchards, and chilly days.
But, make no mistake.  There are many places in Southern California that can give you a good dose of autumness.
The area has places where apples rule, vines give up their fruits, ancient traditions are celebrated and the desert welcomes you with its best weather.
Here are some incredible places to visit during the fall in Southern California.
Note: Southern California can be defined in different ways but for this article purposes we will consider the following counties: Santa Barbara, Ventura, Los Angeles, Orange, San Diego, San Bernardino, Riverside, Imperial.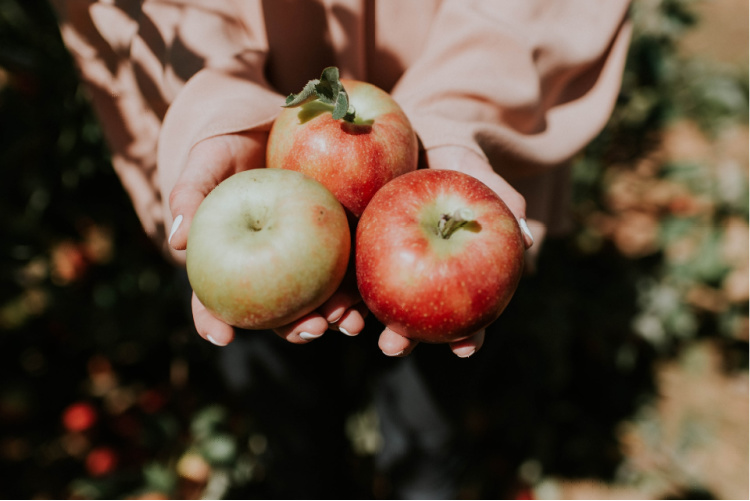 Oak Glen
Oak Glen is the quintessential fall escape for residents of Los Angeles, Orange, and Riverside counties.  Families flock to the area, mostly during weekends, to eat all things related to apples, pick fruit, run around mazes, enjoy the foliage and listen to live music.
You can see the area by driving from farm to farm on the Oak Glen Road, a loop located against the San Bernardino National Forest.
Start the day by having apple pancakes at Apple Annie's Restaurant.  On the bakery side of the establishment, you will find apple bread, apple empanadas, apple dumplings, the famous 5-pound apple pie, and other goodies.  Do not forget to stroll around Oak Tree Mountain.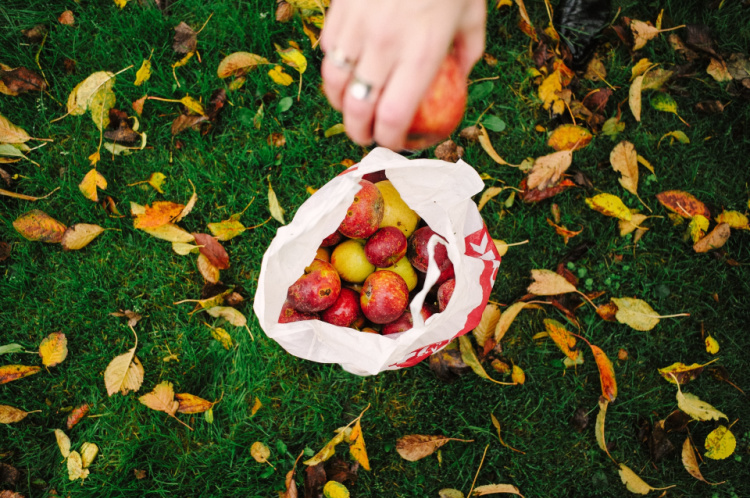 Then, it is time to pick apples, pears, and pumpkins at one of the farms such as Snow-Line Orchard, Los Rios Rancho, Stone Pantry Orchard, Willowbrook Apple Farm, Heritage Orchard, or Rileys Farm.
If you are not interested in picking fruit, you can still visit the farms and take a look at their offerings.  They sell fruit, fall vegetables, apple cider donuts, honey, jams, jellies, and all sorts of gourmet products for sale.
Also, some of these farms have pumpkin patches, corn mazes, petting zoos, horseback rides, wagon rides, and opportunities to press your own cider.  And, talking about cider, do not forget to visit the Oak Glen Cider Company.  Or, be ready to stop when you see signs saying "apple cider sold here."
If you want to stretch your legs (or burn calories after eating so much), stop by the Oak Glen Preserve or Wildwood Canyon State Park.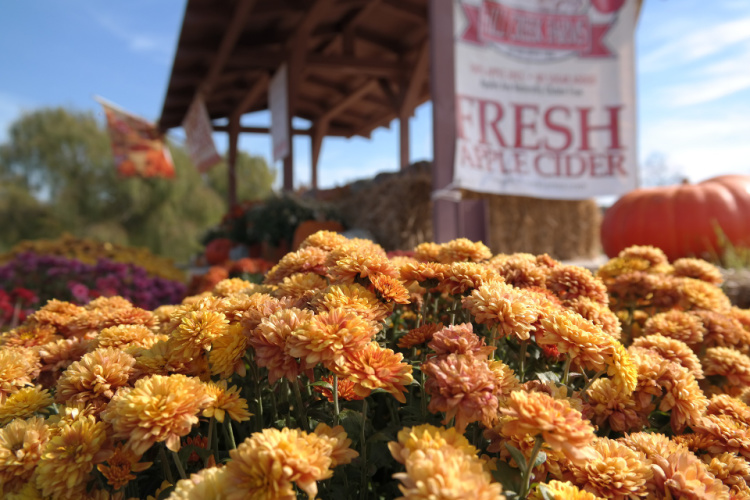 Julian – Fall in Southern California
Julian is one of my favorite small towns in California.  I am not kidding when I say that I dream about this place.  Why?  It is all about the pie.  And, I am talking about apple pie!
Yes, the apple pie is reason enough to drive to this town nestled on the mountains of San Diego County.  I am not even a pie person but I am crazy about the offerings in the town.  The pastry is buttery and flaky and the filling has the right balance of sweet and tart.
There are many pie flavors such as classic apple, dutch apple pie (my favorite), apple berry, apple cherry, apple peach, pecan, cherry, rhubarb, and blueberry.  You can order a slice (or buy the whole thing) and have it with cinnamon ice cream and even melted cheddar cheese.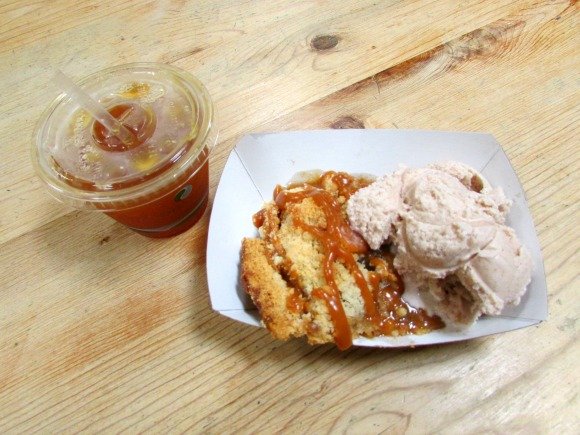 You can find the delicious pies at the Julian Pie Company, Mom's Pies, and Apple Alley Bakery.  I have tried them all and they are all good.  Of course, there are way more apple-related goods for you to pig out to your heart's content.  I bet you to try as many things as possible.  Do not forget to try the cider at the town's cider house.
Between eating pie, you can visit the Pioneer Museum, Eagle Mountain Mining Company, Volcan Valley Apple Farm, and Apple Starr Orchard.  Adult libations can be found at the Menghini Winery, Volcan Mountain Winery, Julian Beer Company, and Nickel Beer Company.  There are additional wineries, cideries, and taprooms at nearby Winola Junction.
You can extend your stay by including outdoor paradises such as the Volcan Mountain Wilderness Preserve, William Heise County Park, Lake Cuyamaca, and Cuyamaca Rancho State Park.
Read More: Things to Do in Julian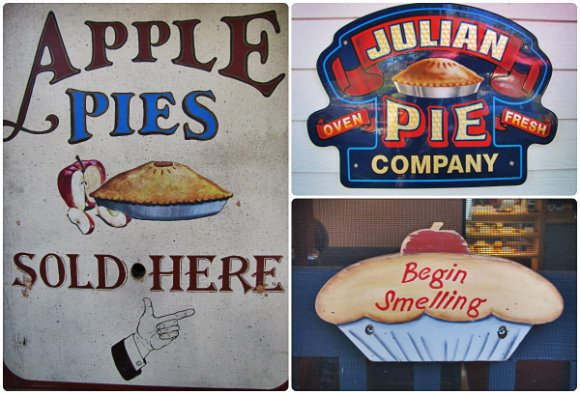 Calabasas
If we are talking about fall, I cannot leave out the city called "Pumpkin" in Spanish (calabaza means pumpkin or squash).
Leaving the name aside, I am including the city on the list because it hosts a big fall festival (October) and can be used as a base to explore the Santa Monica Mountains. That's right, fall is a great time to hike because of the mild temperatures.
For example, you can head to the historic King Gillette Ranch (yes, it was owned by one of the razor company owners), a park featuring a Spanish revival mansion, pond, creek, terraces, bridges, and hiking trails (Gillett Ranch Loop, Gillett Ranch Summit to Inspiration Point, Las Virgenes View).
In the vicinity, you can visit the Malibu Creek State Park, a place used to film several movies and TV shows.  The park offer camping, hiking, picnicking and fishing opportunities.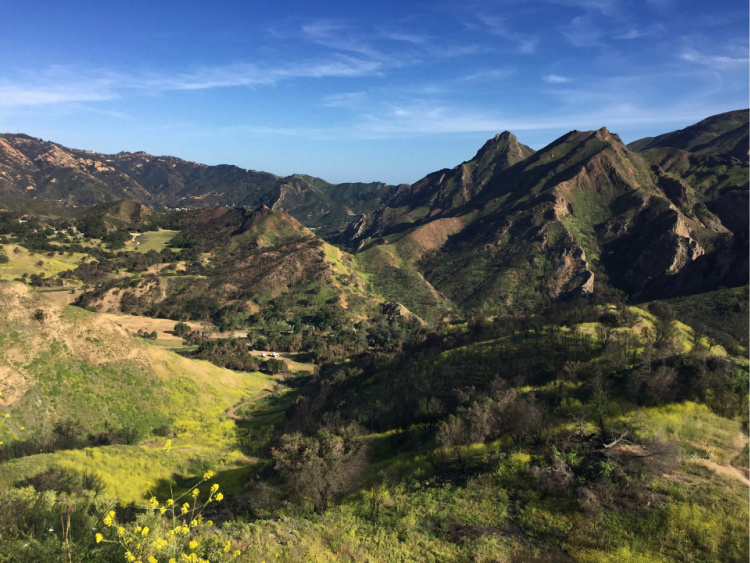 North of Calabasas, there are more hiking trails at the Chesebro and Palo Comado Canyon and Upper Las Virgenes Canyon Open Space Preserve.  
A more serene setting is waiting for you at the Malibu Hindu Temple, a marvelous set of structures dedicated to the Hindu god Venkateswara.
Also, you can access scenic Mulholland Highway from the King Gillette Ranch area.
Take a break from all the activity by visiting one of the shopping centers along Calabasas Road (El Camino Shopping Center, The Commons, Parkway Calabasas).  Consider eating at restaurants such as Pedales Fork, Sagebrush Cantina, or Lovi's Delicatessen.  If you have time, pay a visit to the Leonis Adobe, one of the oldest buildings in Los Angeles.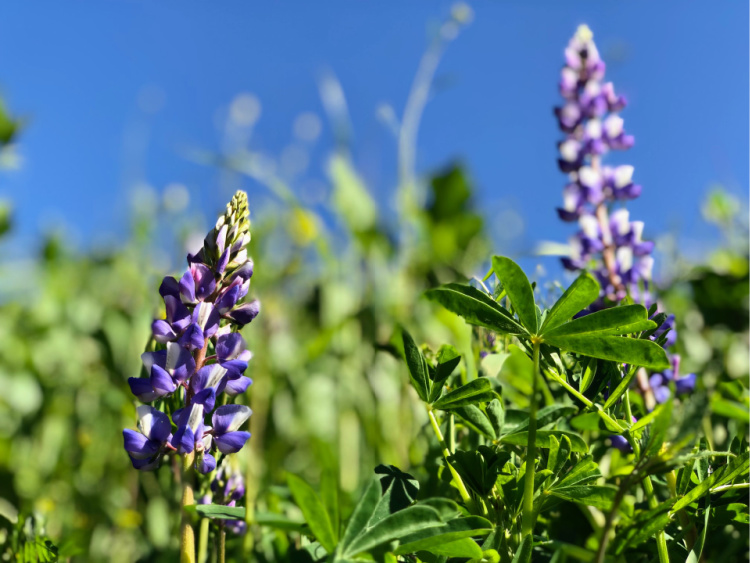 Botanical Gardens
Southern California may not be big on fall colors but that doesn't mean that we do not have reds, oranges, and yellows at all.
One way to find pretty fall displays is by heading to your nearest botanical garden.  There are always flowers blooming and non-native species will show their best autumn hues.
Check out one of the following gardens in the areas:
Santa Barbara Botanical Gardens
Ventura Botanical Gardens
South Coast Botanical Gardens (Palos Verdes)
Los Angeles County Arboretum (Arcadia)
Descanso Gardens (La Cañada Flintridge)
The Huntington Library
Rancho Santa Ana Botanic Garden (Claremont)
Niguel Botanical Preserve
Fullerton Arboretum
San Diego Botanical Garden (Encinitas)
UC Riverside Botanic Gardens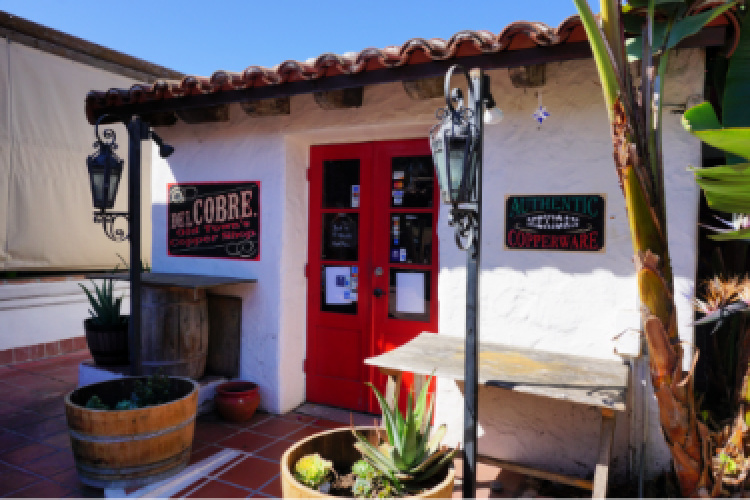 Big Bear – Fall in Southern California
Gorgeous Big Bear Lake is one of Southern California's most popular mountain escapes.  This is an all-season resort ideal for all sorts of groups.
The cool thing is that you can see some fall colors in the area.  You can do this by driving around the lake and stopping at all the main viewpoints (Boulder Bay Park, Grout Bay Recreation Ares, North Shore Recreation Area, Juniper Point).  I also recommend taking a ride aboard the Miss Liberty Paddlewheel or Time Bandit Pirate Ship.  Those rides are so fun and the views are phenomenal.
Another way to see the forest surrounding the lake is on foot or bike.  The following trails are considered easy:
Alpine Pedal Path (2.5 miles, one way)
Woodland Interpretative Trail (1.5 miles, loop)
Towne Trail (2.5 miles, loop)
Champion Lodgepole Trail (0.6 miles, one way)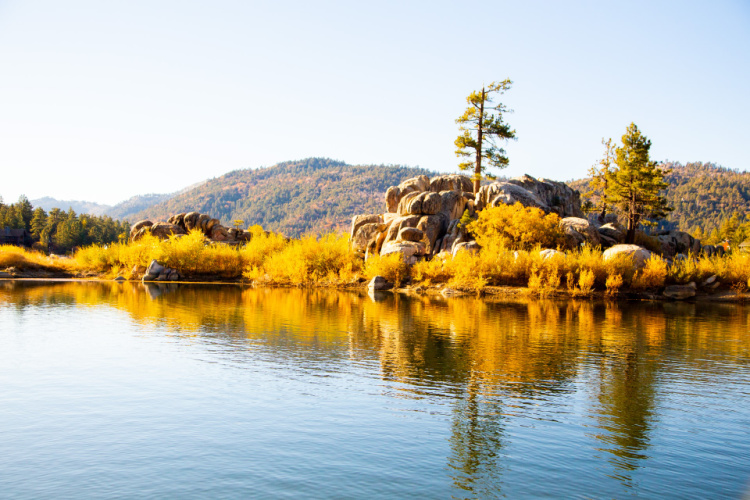 Of course, the Castle Rock Trail is the most popular in the area.  This 2.4 miles, round trip hike is considered intermediate to difficult.  However, the top of Castle Rock (the end goal) affords panoramic views of the lake and surroundings.  Every drop of sweat is worth the effort!
Big Bear hosts a huge Oktoberfest Celebration. Festivities include German bands, DJs, tons of sausage varieties, strudel, German dumplings, dance groups, contests, costumes, children activities, and copious amounts of beer (wine too).
In town, make sure to have a great meal at places like Fire Rock, Copper Q, The Old German Deli, and Amangela's.  I completely adore the food served at Himalayan.
Read More: Weekend Guide to Southern California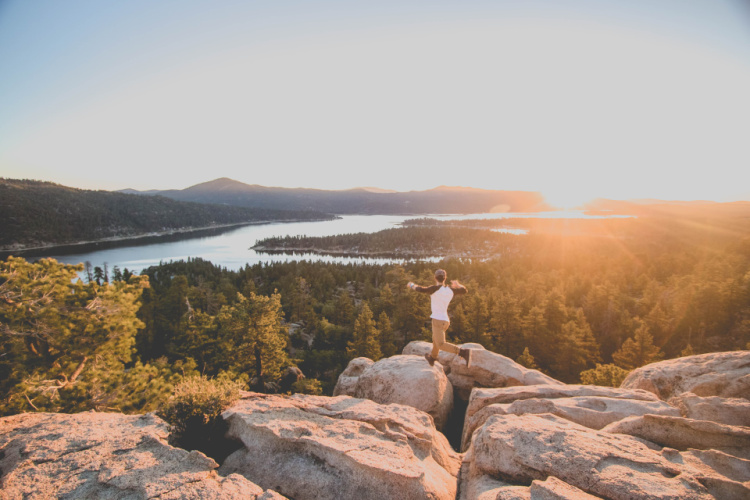 Lake Arrowhead
Big Bear seems to get all the attention while Lake Arrowhead stays as a "day trip from Big Bear."
However, it is hard to compete with Lake Arrowhead's raw beauty.  Everything about this place is gorgeous!
To start with, the Arrowhead Village has several buildings with a half-timbered/Bavarian architectural style.  Those give the area a unique European air.  Keep getting into the mood by having breakfast at Belgium Waffle Works.
Explore the lake by walking the North Shore or South Shore Trails.  This will allow you to explore the different bays in the lake and other smaller lakes (Papoose Lake, Grass Valley).
For other hikes, you will have to drive a bit away from the lake.  Here are some recommendations:
Heaps Peak Arboretum Trail (0.7-mile loop, easy)
Seeley Creek Trail (1 mile, easy)
Exploration Trail (4.5 miles, one way, moderate)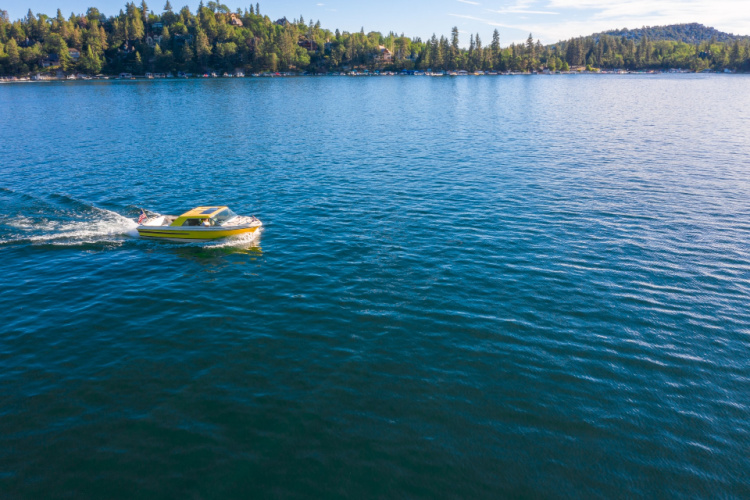 Nearby Lake Gregory (another beautiful lake in the area), offers 2.5 miles, easy nature loop.
Lake Arrowhead can be explored aboard the Arrowhead Queen, a paddle wheeler offering 45-minute tours.  Animal lovers should head to Wildhaven Ranch, a wildlife sanctuary that rehabilitates injured bears, raccoons, mountain lions, and birds.
For a delicious meal, make sure to check Cedar Glen Malt Shop, Papagayos, and Hortencias (a Mexican restaurant in a stunning location).
Keep in mind you are very close to the Rim of the World Scenic Byway, a road connecting the major towns in the San Bernardino National Forest.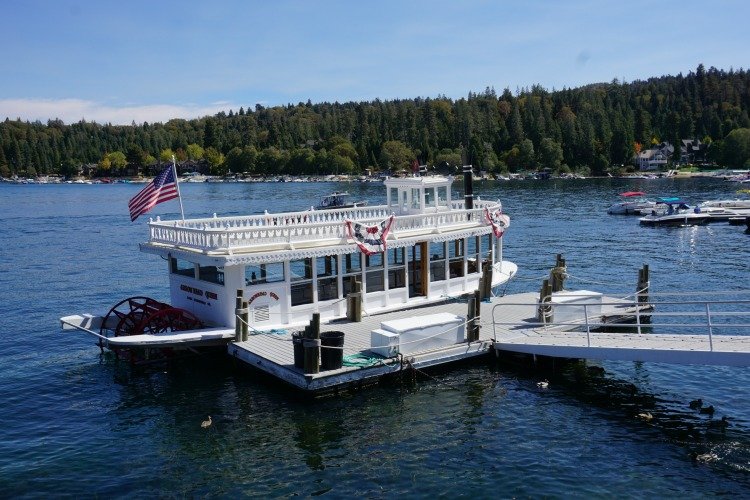 Idyllwild – Fall in Southern California
It is time to move from the San Bernardino National Forest to the San Jacinto Mountains.  In there, you will find the Idyllwild, a small town ideal for those who want to escape the big cities.
Most activities around here involve chilling out in a cabin, walking around town, and hiking.  Seems like the most family-friendly (meaning easier) trails are the Ernie Maxwell Scenic Trail (2.6 miles, one way) and Deer Springs Trail (3.3 miles, one way). Do your research before heading to a trail since some require a permit and others go through tribal land.
Another option is to visit the Idyllwild Nature Center and explore its 4.5 miles of easy trails, picnic spots, and educational displays.
Lake Hemet, another hiking and fishing paradise is located within close distance.  Lake Fulmor Day Use Area is located to the north.
Dining recommendations include Mile High Cafe, Cafe Aroma, and Higher Grounds.  Make room on your schedule to visit the Middle Ridge Winery Tasting Gallery.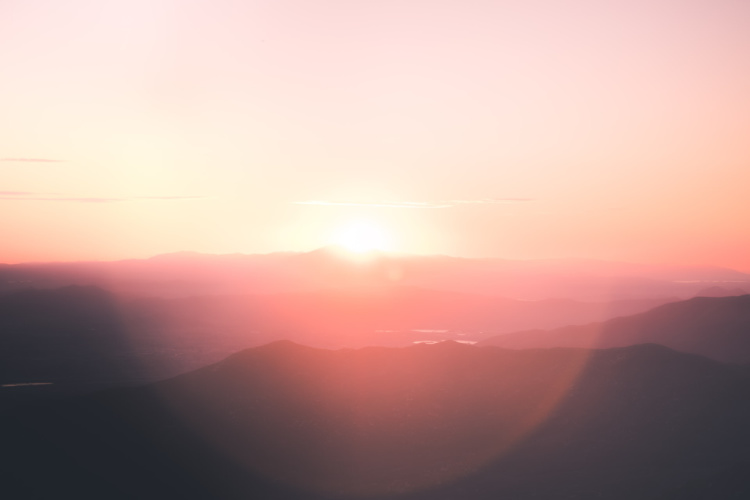 Palm Springs
It makes total sense to jump from Idyllwild to Palm Springs since the San Jacinto Mountains are located "behind" the city and are one of the mountain ranges that form the Coachella Valley.
Palm Springs is a superb fall getaway because the weather is at its best during this time of the year.  It is not infernally hot or chilly.  Plus, you do not have the high winds of spring.
So, pack your luggage and head to this desert oasis.  By the way, the entire Coachella Valley is wonderful during fall.
There is a lot to do in Palm Springs.  It is a place that never gets old.
If you want to eat, drink and shop, stop by Downtown (or Downtown Palm Desert).  That is the happening place to be and there are plenty of cool places (cafes, patios, rooftops) to spend some time.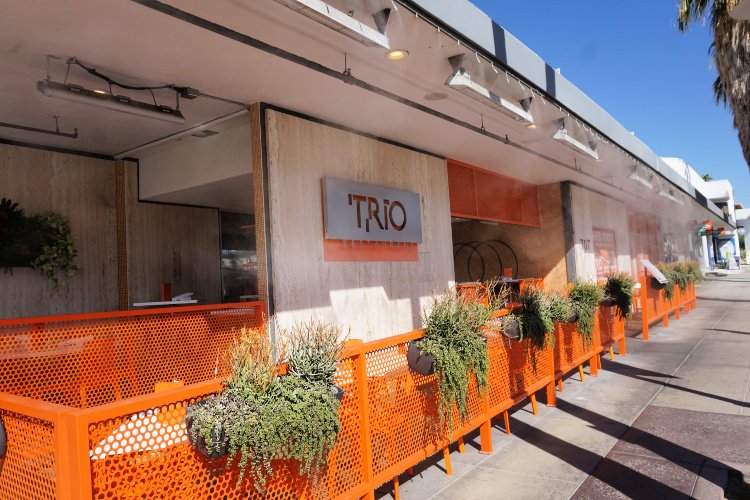 If you are into architecture and design, check out the shops located Uptown, do a self-guided Modernist tour or book a specialized tour.
Outdoor types have plenty of options.  You can hike at the Indian Canyons, Coachella Valley Preserve or Tahquitz Canyon (there is a waterfall at the end of the canyon).  Organized tours can take you to hard to reach spots and to the notorious San Andreas Fault.
Those who are chasing fall colors may observe some at the upper station of the Palm Springs Tramway.  Even if the leaves are not changing, the views of the valley floor from the top are incredible.
Planning for day trips is a fascinating option too.  You will have problems deciding among Joshua Tree National Park, Big Morongo Preserve, Whitewater Reserve, and the Salton Sea.
And, whatever you do, do not miss trying a date shake.  They are sold in many places but my favorite version is sold at the Shield Dates Garden in Indio.
Read More: Things to Do in Palm Springs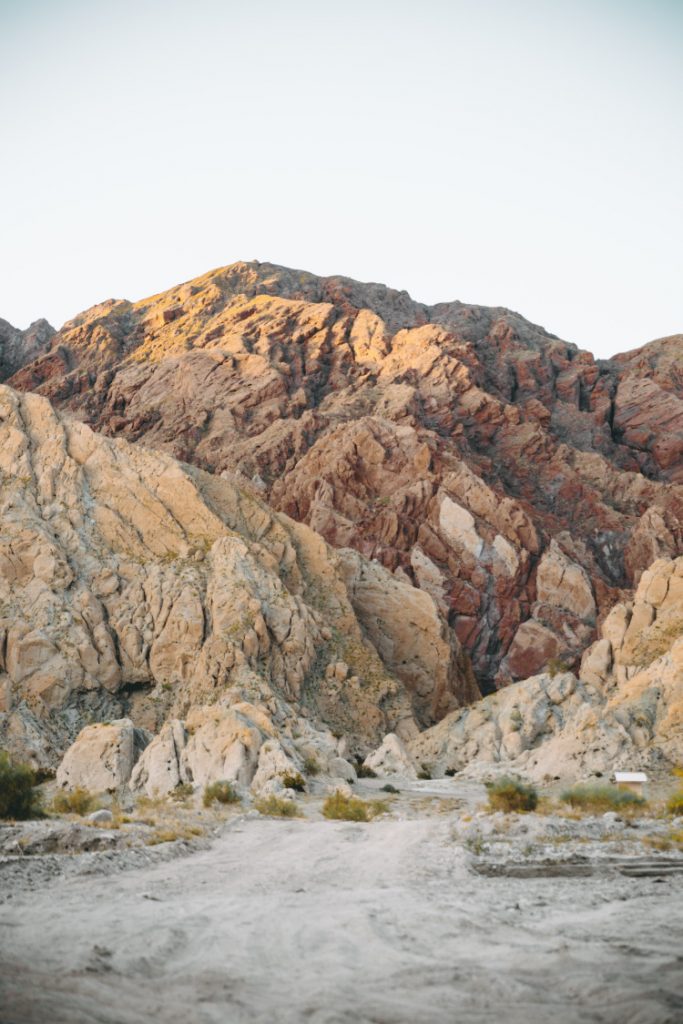 Antelope Valley
The Antelope Valley is located in the northern, desertic area of Los Angeles County.  The main population centers are Palmdale and Lancaster.
The area does not seem to get a lot of attention.  I do not understand why since it has a lot to offer.  As a matter of fact, Downtown Lancaster is a California Cultural District.  In that part of the city, you will find tons of colorful murals, an art museum, historic buildings, and restaurants serving delicious food.
The Valley has (or it is close) to three sub-AVAs (American Viticultural Areas): Sierra Pelona, Leona Valley, and Antelope Valley of the High Desert.  Therefore, there are several wine tasting rooms in Lancaster and around Agua Dulce.
Hikers can visit the Saddleback Butte State Park, Devil's Punchbowl County Park, Prime Desert Woodland Preserve, or the Indian Museum State Historic Park.
For fruit picking, go to Brian Ranch Airport U-Pick Orchard.  They sell products made on-site, have a pumpkin patch, and even offer ultralight airplane flights.
Read More: Things to Do in Lancaster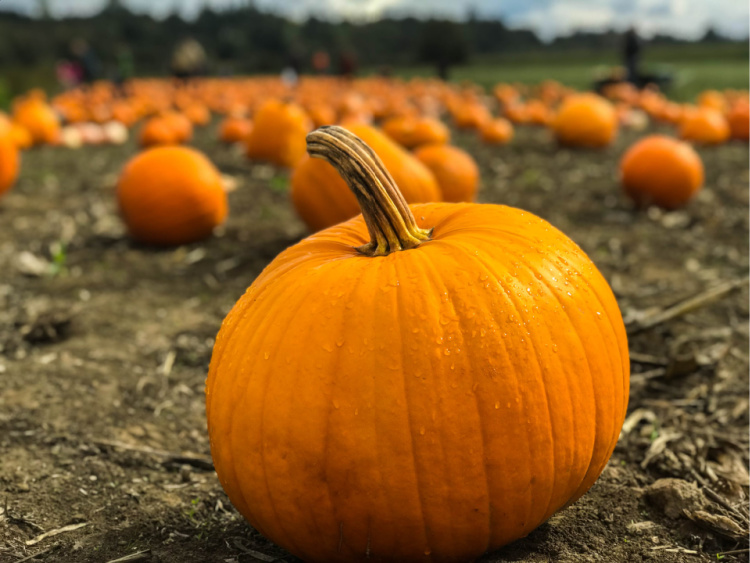 Santa Ynez Valley
The Santa Ynez Valley is located about 30 miles north of Santa Barbara.  You may not be aware but the valley is one of the premier wine regions in California.
And, yes, fall is harvest time and you can expect the vine leaves to change colors.  Many turn into hues of yellow and crimson.  Entire fields seem to get "on fire."
There is a lot to do in this area.  I have been going for years and it is impossible to get bored.  On the east side of the valley, you will find the towns of Solvang (California's Little Denmark), Santa Ynez, Buellton, and Los Olivos.  All these towns have wine tasting rooms but Los Olivos revolves almost 100% around wine.  With about 30 tasting rooms in town,  this is the place for die-hard wine fans.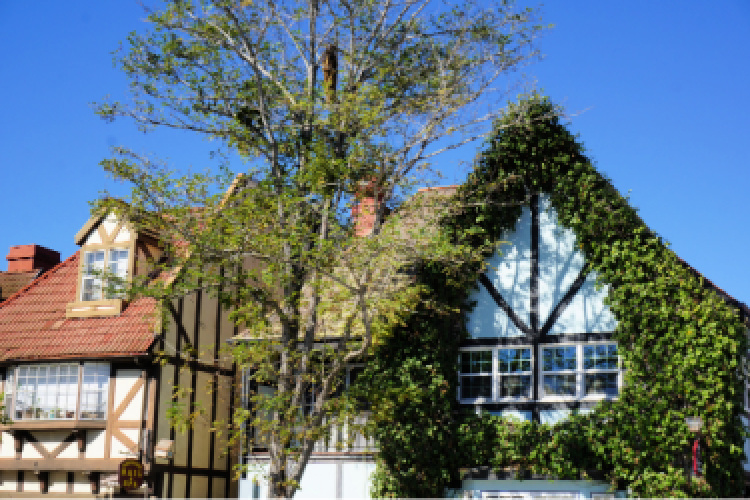 In the west part of the valley, you will find the towns of Lompoc and Los Alamos.  These two cannot be more different.  Lompoc is kind of the most developed town in the area.  Los Alamos is a row of buildings in the middle of nowhere.
But, Lompoc has a place called the Wine Ghetto.  There are over a dozen tasting rooms in an industrial setting.
Scattered around the Valley, you have many estates and vineyards open to the public.  Popular tasting routes include the Santa Rita Hills and Foxen Canyon Trail.
Driving between places, you will have the opportunity to appreciate the landscape.  If you want to get deeper into the area, make sure to read my article about the backroads of the Santa Ynez Valley.
I recommend having breakfast in Solvang (Paula's Pancake House, Solvang Restaurant) or Buellton (Ellen's Pancake House, Pattibakes).  Or, opt for having something light at one of the town's Danish bakeries.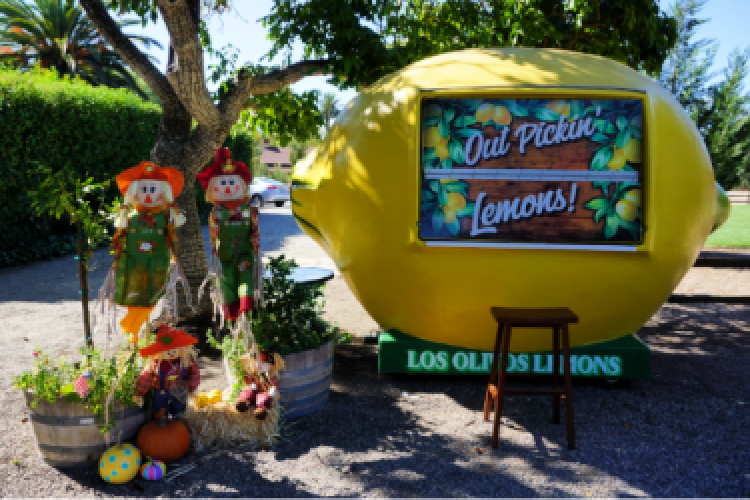 With a full belly, stroll around town and go crazy taking pictures.  You can start wine tasting once the clock says it is 11:00 a.m.  You can do this in Solvang or move to Los Olivos. To reach Los Olivos from Solvang, you will have to drive through Alamo Pintado Road.  There are excellent tasting rooms on that road too.
On another day, explore Buellton or Lompoc  Going to an actual vineyard is recommended since it is just a different vibe.  And, whatever you choose to do, do not miss having a meal at Industrial Eats.
Read More: Things to Do in Solvang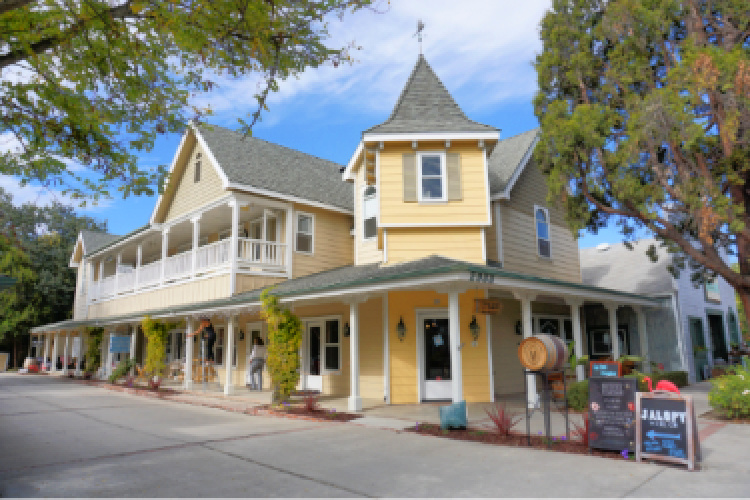 Temecula – Fall in Southern California
Temecula is located in Riverside County, about 90 miles from Los Angeles.  Therefore, it is a popular weekend getaway for those living in the big city.
Because of that, it is a good idea to visit during the week or avoid the most popular wineries during the weekends.  There are plenty of small/mid-size tasting rooms offering yummy wines in gorgeous settings.
As mentioned, fall is grape harvest time.  As a consequence, the season is jam-packed with activities and special events.
Start your day by visiting Old Town.  Front Street is brimming with restaurants, shops, and cafes.  Standouts include Penfold's, Public House, Crush & Brew, and Devilicious Eatery.  Foodies should not miss the Temecula Olive Oil Company, House of Jerky, and Temecula Valley Cheese Company.
If you are around on a Saturday, do not miss the morning farmers market in Old Town.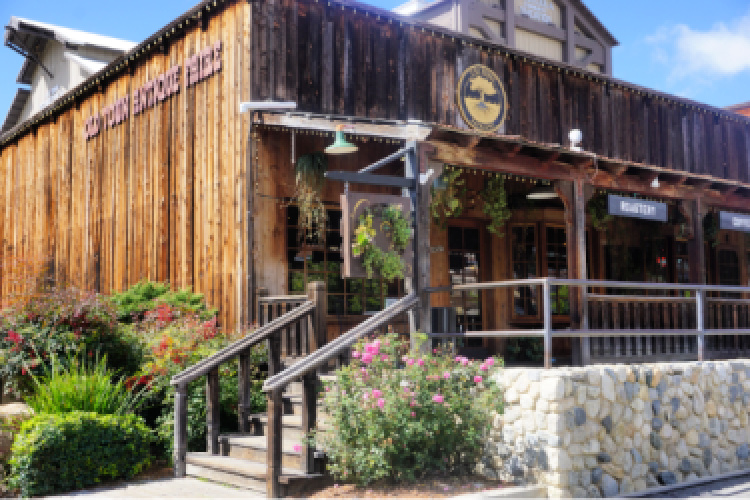 For wine tasting, you are spoiled for choice.  Wineries are located east of town mainly along Rancho California and De Portola Roads. 
Wilson Creek (try the Almond Champagne), Callaway, Europe Village, Ponte, and Miramonte are some of the most popular tasting rooms. Churon is located inside a building built to resemble a French chateau.  Oak Mountain offers great views of the surrounding area and tasting in a wine cave.  Fazeli is another place I like a lot.
If you want to stay in wine country, Carter State, South Coast Winery, and Europe Village offer stunning lodging options.  You can stay at a vacation rental too.
If somebody in your party is not a big fan of wine, Temecula has awesome options when it comes to beer.  There are more than 10 breweries in the area.  Some to visit are Aftershock, Refuge, Garage, Ironfire and Electric.
For cocktails, visit the Kalifornia Distillery or Galway Spirits.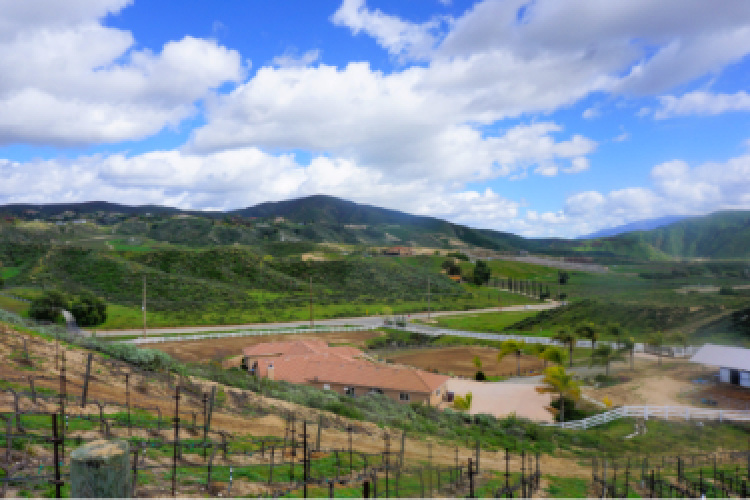 San Diego's Wine Country
I have yet another wine country suggestion.
If I mention the Santa Ynez Valley and Temecula, I have to mention San Diego's Wine Country too.  I am sure a lot of people do not even know such a place like this exists in San Diego.
Well, this idyllic place is centered around Escondido, a city located about 30 miles from Downtown San Diego.  
Orfila, Cordiano, Espinosa, Altiplano, and Rancho Guejito are acclaimed for their wines (and beautiful properties).
Keep in mind the San Diego Zoo Safari Park is located nearby.  Other outdoor activities can be practiced at the Elfin Forest Recreational Preserve, Lake Poway, and Mount Woodson.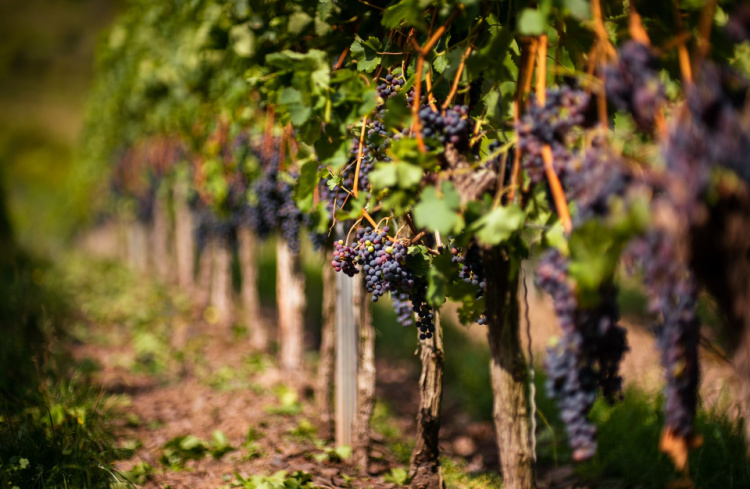 San Diego has more beer than wine fame.  Those who want to explore this side of the area will find plenty of breweries in Escondido and next-door neighbor San Marcos. 
Another wine area to visit in San Diego is the Ramona Valley.  This rural area is full of rolling hills, green pastures, and farmland.  It is not that developed or well-known but it is definitely a hit for those who are looking for quietness and a more intimate experience when it comes to tasting wines.
Around Ramona, you have options such as Turtle Rock Ridge, Pamo Valley, Chuparosa, and La Finquita.
Julian is not that far from Ramona. So, you can have two fall getaways in one.  If you do not have time to make it to Julian, Santa Ysabel is home to a branch of the Julian Pie Company.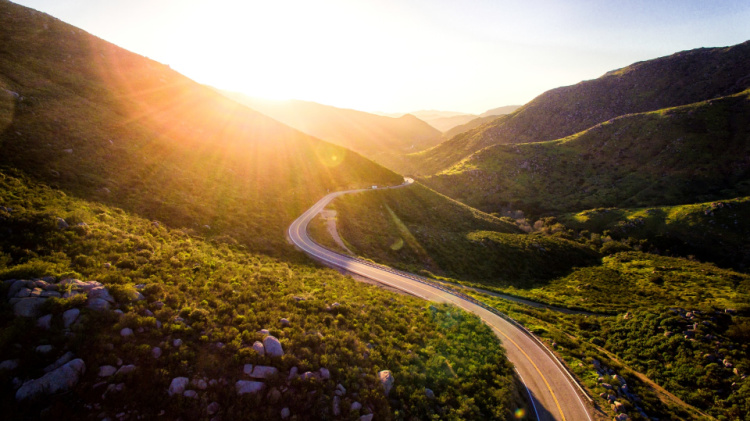 Ojai
When it comes to Southern California fall getaways, we cannot leave Ojai from the list.
In this article, I have highlighted mountain and wine-related getaways.  Well, Ojai is a mix of those two elements.  There are a lot of places to wine taste.  Plus, there is easy access to many trails in the Los Angeles National Forest.
The charming town has nice places to check out such as Bart's Books, Treasures of Ojai, Porch Gallery, Rainbow Bridge Natural Food, and Libbey Park.  You can walk to the Ojai Vineyard Tasting Room, Majestic Oak Vineyard, and Casa Barranca.
Outside town, I recommend visiting the Beatrice Wood Center for the Arts, Boccali's Pizza & Pasta (has a pumpkin patch during fall), Ojai Valley Olive Oil Company, and Old Creek Ranch & Winery.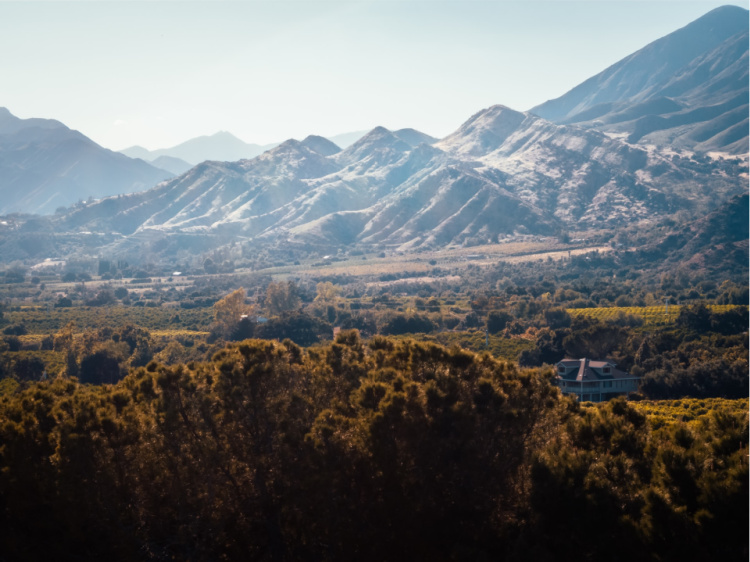 Drive past Boccali's to reach a scenic point from where the Ojai Valley is seen.  A lot of people go to the Meditation Mount to see the town's famous pink sunsets.
When it comes to hiking, one option is to get to know the lands protected by the Ojai Valley Land Conservancy.  Preserves include:
Valley View – Located Downtown, it has popular trails like Foxen Canyon.
Ojai Meadows, 
Ventura River
 Cluff Vista Park
Another option is to hike Shelf Road, a 3.5 miles, flat trail bordering the southern part of the Valley View Preserve.
Or, head to Los Padres National Forest.  Here are some recommended trails:
Piedra Blanca
Rose Valley Falls – 12 miles from Ojai, 0.5 miles, one way
Cozy Dell
Agua Blanca
North Matillija
If you want to relax, book a hiking and wine tasting tour with Trails by Potter or an off-road adventure with Cloud Climbers Jeep Tours.
Read More: Things to Do in Ventura County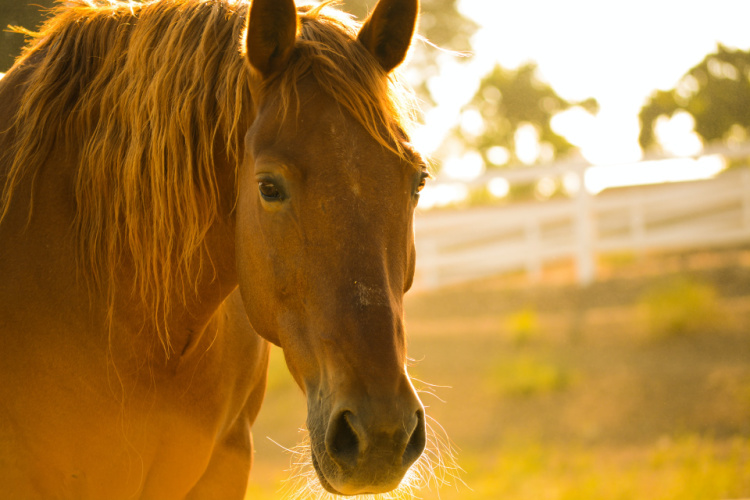 San Diego for Dia de Los Muertos
Even though Halloween is fall's most popular festivity, I have never been fond of it.  However, my Latin side loves the Day of the Dead (Dia de los Muertos) celebrations.
If you cannot fly to Oaxaca City or Patzcuaro to celebrate, Old Town San Diego is a great option.  The entire area transforms to honor the ones that are no longer with us.  Activities include altar viewing, live mariachi music, face painting, plays, dancers, costume contests, parades, stilt walkers, and food stations.
In the county, Dia de Muertos activities take place in Sherman Heights, North Park, Encinitas, Oceanside, and Rancho Guajome.
To get spooky vibes, tour the Cosmopolitan Hotel (Old Town) or Whaley House.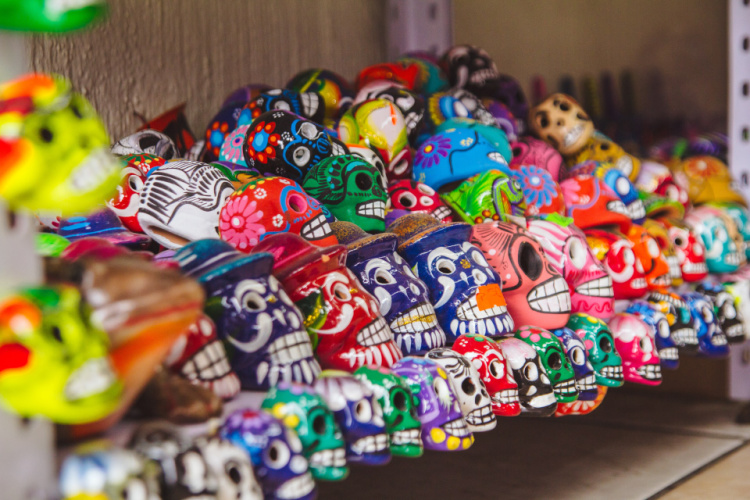 More of Southern California
Los Angeles Ultimate Bucket List
Ultimate San Diego Bucket List
150+ Places to Go in Orange County
200+ Places to Visit in Santa Barbara
How do you spend the fall in Southern California?
Pin "Fall in Southern California" for later!